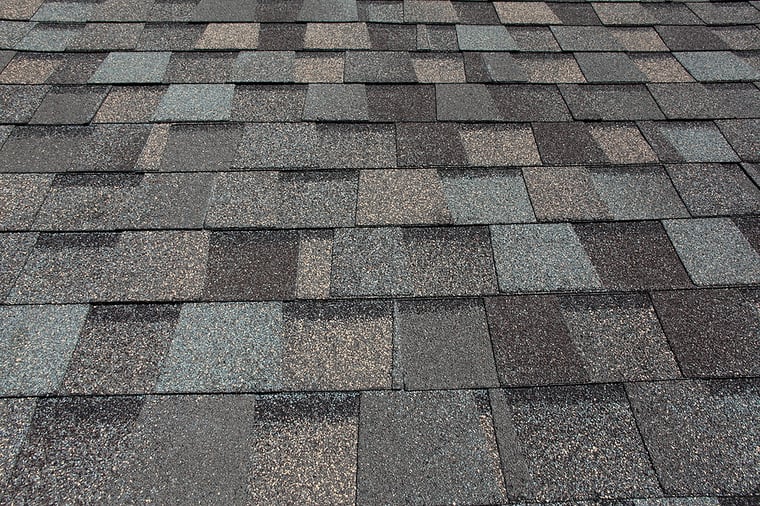 Whether you're buying a new home or renovating your current one, you'll take a keen interest in different roof types. Although their critical purpose is to protect homes and their inhabitants from the effects of harsh weather, roofs have other benefits. They also increase the house's value by improving its aesthetic appeal and energy efficiency. Other features include safety and durability.
Common Roof Types in Las Vegas
It rarely snows in Las Vegas, but that doesn't prevent houses from experiencing the effects of harsh weather. With gusty winds and recorded temperatures of up to 113° in 2020, comfort is an essential concern. Repeated expansion and contraction put a strain on roofs, to the point of causing splits and cracks in older structures. There's a variety of roof types to help you overcome these issues. They are:
1. Shingle Roofs
These roofs consist of flat overlapping rectangular elements. Roofing contractors arrange them from the bottom to the highest point. Rafters play a central role in holding these components together. Although shingles consist of a variety of materials, the most common are:
Asphalt: These roof types are a mixture of asphalt and fiberglass. They come in a variety of sizes, colors and thicknesses, which give them many attractive features. Other than being waterproof, the fiberglass increases their ability to withstand fire. They're also flexible enough to survive hailstorms. Their lightweight nature makes it easy to repair should they come loose. If you opt for Energy Star-rated asphalt shingles, you might be eligible for a tax exemption. Although they're the most affordable roof types, these shingles also have a relatively short lifespan of about two decades.
Wood: Wood shingle manufacturers make them from spruce, cedar or pine. They're machine-cut to create natural, practical and environmentally-friendly roofing solutions. They're not that suitable for hot climates such as Las Vegas' unless they have a Class A fire rating. Homeowners utilize high-quality wood shingles due to their simplicity and natural sophistication. You can also install them as an extra protective layer over other roof types.
Slate: These shingles have a high esthetic value due to the sleek but rugged appearance. They also have a low allowance for leakages, as well as a long lifespan of up to 100 years. Slates are arguably the costliest of roof types in the market. It's advisable to seek the opinions of a roofing contractor and structural engineer before opting for them. That's because some housing structures can't handle their weight.
Composite: These roof types consist of plastic, polymer, rubber and other flexible materials. Manufacturers can make them mimic the appearance and texture of shingles made from natural materials. They easily maintain their color over their 50-year plus lifespan. Composite shingles also have a high impact and heat resistance due to their Class 4 and Class A ratings, respectively. Some of them have additives that protect against UV rays and moss. Individual composite shingles are easy to replace if you are a DIY enthusiast.
Photovoltaic: While still in development, photovoltaic shingles offer a bright future for Las Vegas homeowners. Unlike traditional solar panels, which most people shun for their unattractive look, these solar roof types appear like standard shingles. The active ones have silicon solar cells and blend flawlessly with the inactive ones. This option will be convenient for sunny Las Vegas because you'll reduce your electric bills while maintaining your roof's desired design.
2. Concrete Roofs
Concrete tiles are heavier than other types of roofing materials. They're composed of a mixture of sand, cement and water. Their benefits far outweigh any drawbacks. One of them is their availability in many colors and shapes. You can choose from various options, including barrel-shaped, scalloped or flat designs.
By reflecting sunlight, concrete insulates the interior from heat and also minimizes cold. They can also withstand hail storms and strong winds. Repairing these tiles is an easy DIY process. The main ingredient you'll need is roofing cement. The replacement process is more complicated and requires the input of a professional roofer.
3. Clay Tiles
Clay is suitable for modern houses with stylish Southwestern architecture. This material is non-fading and non-combustible, which makes it useful against fire hazards. You'll never have to worry about rot or insect damage. Clay roofs easily outlive the structures on which they rest.
Some houses have had these tiles for more than a century and are still going strong. They also have negligible maintenance costs. Terracotta is the most common type of clay tile, followed by ceramic. After molding, the tiles go through a baking process, which gives them the desired density. Clay tiles are environmentally friendly because they are 100% recyclable.
4. Metal Roofing
These roof types consist of aluminum, copper, zinc, steel and various alloys. They are among the most energy-efficient roofing options due to the way they naturally reflect sunlight. Metal roofs also have an impressive lifespan ranging from 50 to 75 years. Apart from being lightweight, they have high resistance to rain, fire and rot. Although they're more expensive than asphalt and wood shingles, their durability makes the extra cost worthwhile.
An added convenience when replacing your roof is the ability to install metal components over asphalt shingles. While some HOAs frown upon metal roofs, the technology has improved significantly. This material is versatile in terms of shaping, color and texture. In most cases, you must get close to a roof to confirm that it's metal.
Factors That Influence the Choice of Roof Types
The overall climate is an essential determinant of the choice of roofing material. Before installation, you should seek professional opinion on the roof types that provide the most comfort during the most extreme weather conditions. Other decisive factors are:
Overall Cost
Practicality aside, asphalt shingles are popular due to their affordability. Although you might want a higher-priced option, your final choice will have to conform to your budget. While making these calculations, consider potential maintenance and replacement costs as well. Lower priced roofs generally have higher maintenance costs and shorter lifespans.
Building Codes and HOA Requirements
Most local authorities have specific ordinances on zoning. They outline the kind of permits and building designs that are acceptable in your neighborhood. These regulations ultimately affect the type of roof you can install. Most homeowner's associations also have stringent rules on the exact roof types their members should pick. They help to maintain or increase the valuations of the affected houses.
House Design
Popular house styles in Las Vegas include Mediterranean, Ranch, Split level, Spanish, Tudor, Tuscan and Pueblo designs. They have accompanying roof styles that maximize their esthetic appeal. For example, clay tiles look good on Spanish house designs, while asphalt shingles work just fine for ranch-style houses.
Other factors include energy efficiency considerations, the weight of roofing materials, underlayment and functionality. Evaluate each eligible option, then pick the one that meets the most needs at the most affordable price point.
Contact First Quality for All Your Insulation, Gutter & Roofing Needs
At First Quality Roofing & Insulation, we understand the pros and cons of various roof types. Whether you're replacing or installing a new one, we'll do a thorough evaluation to help you make the right choice. As Las Vegas's premier roofing contractor, we provide comprehensive solutions to your installation, replacement and insulation needs. Our team of qualified craftsmen is always on standby to listen to and act on your suggestions. Please contact us immediately at 702-262-7847 for more details on roofing best practices.