When it comes to home comfort and energy efficiency, one often overlooked aspect is insulation attic cost. Proper attic insulation can make a significant difference in your home's temperature control and energy bills. If you're an NV Energy customer with an all-electric home, you might feel left out without the Southwest Gas rebate.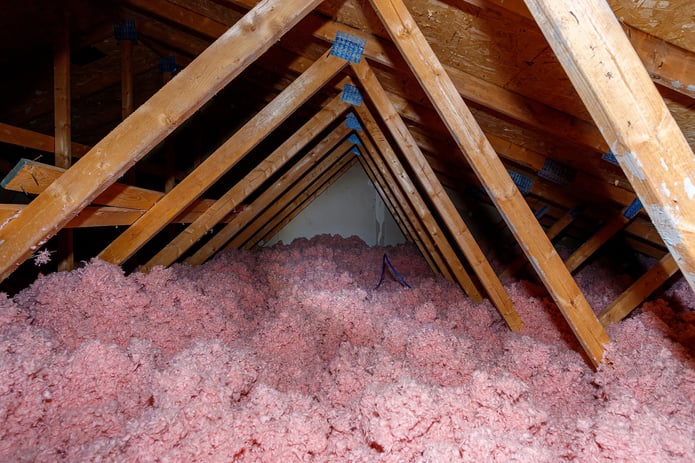 However, First Quality Roofing & Insulation is here to help by offering a generous rebate of $0.10 per square foot for attic insulation.
Get Our Attic Insulation Rebate
Is your home all-electric? Do you feel left out because you can't get the Southwest Gas rebate? First Quality Roofing & Insulation has a solution for you. We're offering a rebate of $0.10 per square foot for your attic insulation. Call us at 702-262-7847 or sign up today for your free in-home consultation to learn more about this special rebate offer.
Expert Attic Insulation Services
As professional attic insulation experts, First Quality Roofing & Insulation offers a range of services to ensure your attic insulation is top-notch:
Free Attic Insulation Evaluations: We begin by assessing your attic's insulation needs, taking into account factors such as your home's age and location.
Premium Blown-in Fiberglass Insulation: We use premium blown-in fiberglass insulation, which is not only an excellent insulator but also cost-effective when compared to other materials like cellulose. This choice guarantees you the best of both worlds.
Meeting Recommended "R" Values: Our insulation installation ensures that your attic meets the recommended "R" value standards set by the US Department of Energy. The "R" value depends on your home's construction era. For example, homes built in the late '90s to early 2000s should have an R-value of R30, while it's currently R49 in Las Vegas.
Radiant Barrier Addition: In addition to attic insulation, we offer radiant barrier installation. This combination ensures you not only benefit from the radiant barrier's efficiency but also enjoy the added value of insulation. Foil radiant barrier, in particular, boasts an impressive 97% efficiency, while sprayed-on radiant barriers are only 80% effective.
Knee Wall Insulation: We also insulate the knee wall, which is the vertical wall in the attic where vaulted ceilings meet flat surfaces. This prevents heat loss or gain from this area of the attic, further enhancing your home's energy efficiency.
Long-Term Benefits of Attic Insulation
First Quality Roofing & Insulation provides premium attic insulation services, whether you're building a new attic or retrofitting your existing one. The advantages of proper attic insulation are numerous:
Energy Efficiency: A well-insulated attic helps maintain a consistent indoor temperature, reducing the strain on your heating and cooling systems. This, in turn, lowers your energy consumption and utility bills.
Comfort: A properly insulated attic keeps your home comfortable year-round, ensuring you stay warm in the winter and cool in the summer.
Cost Savings: Lower energy bills translate into long-term cost savings. Attic insulation is an investment that pays for itself over time.
Environmental Impact: Reduced energy consumption means a smaller carbon footprint, contributing to a greener and more sustainable environment.
Increased Home Value: An energy-efficient home with proper insulation is an attractive feature for potential buyers, increasing your property's resale value.
Take Action Today!
If you're looking to save money, increase your home's comfort, and reduce your energy consumption, it's time to consider attic insulation. Call First Quality Roofing & Insulation at 702-262-7847. Our insulation experts will visit your home, evaluate your attic, and show you how affordable insulation attic cost can help you achieve these goals.
Don't miss out on the opportunity to enhance your home's energy efficiency and enjoy the benefits of our attic insulation rebate. Contact us today to schedule your free in-home consultation and take the first step toward a more comfortable and cost-effective living space.