All homes can benefit from insulation in Las Vegas. Quality insulation not only keeps your home warmer in the winter, but it can also make your home cooler and more comfortable in the summer while keeping your energy costs as low as possible. The attic is by far the most important place to insulate, and high-performance attic insulation can provide a range of benefits for your Las Vegas home.
Since the roof is among the most conspicuous parts of your home, roofing materials greatly influence your home's curb appeal. However, the type of roofing materials you choose affects more than just the aesthetic appeal of your home. Here are some of the ways roofing materials can affect your home.
Improved Comfort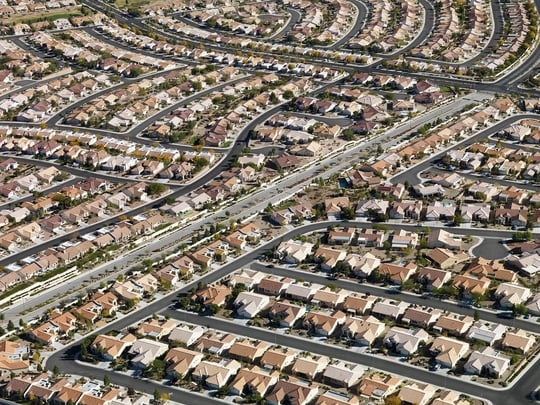 The Las Vegas sun is powerful, and as it beats down on your roof, it will heat the attic and eventually the rest of your home, making your air conditioner work harder to keep your home cool. Attic insulation provides a barrier between the hot roof and the rest of the home, minimizing this heat transfer and its effects on your comfort and energy usage.
Lower Cooling Costs
Quality attic insulation minimizes the amount of heat transferred into your home. This allows your air conditioner to work more efficiently, keeping your home cool with less energy. As you use less electricity, this will be reflected in lower utility costs each month.
Greater Home Value
As high as energy costs can be in the Las Vegas area, energy efficiency can be a great selling point for any home. This means that upgrading your home's attic insulation in Las Vegas can be an easy way to increase its value should you ever decide to sell.
Lower Carbon Footprint
Air conditioning systems are one of the largest contributors to your home's overall energy consumption. Quality attic insulation

can significantly reduce the amount of energy your home uses and make it more environmentally friendly.
High-Performance Attic Insulation for Your Las Vegas Home
When you need high-quality, energy-efficient attic insulation in Las Vegas or the surrounding communities, turn to our experts at First Quality Roofing. We install high-performance blown-in fiberglass attic insulation that offers distinct improvements to your home's comfort and efficiency. Give First Quality Roofing a call today at 702-262-7847 or contact us online to schedule attic insulation services in Las Vegas, Henderson, Mesquite, Pahrump and beyond.