A roof inspection is an integral part of home care and maintenance. However, most people tend to neglect the roof and only tend to it when they begin experiencing problems like roof leaks. Ignoring your roof not only leads to costly repairs but may endanger your safety and that of your family members. To ensure that your roof remains efficient and serves you for longer, you need to make roof inspection a part of your maintenance routine.
When to Conduct a Roof Inspection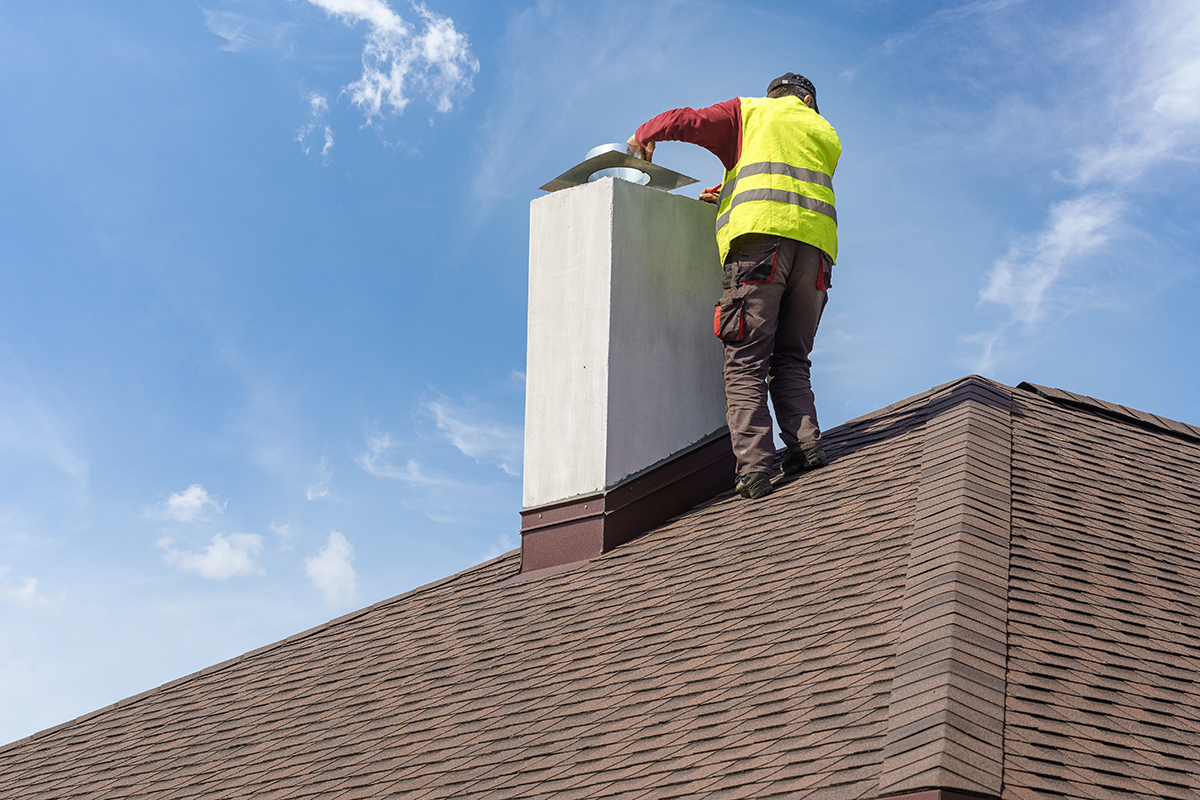 Knowing when to call your roofing technicians for a roof assessment will save you money by preventing costly repairs and possible roof replacement due to extreme roof damage. It is advisable to inspect your roof at least twice a year if your roof is in good condition. The best time for a roof inspection is during spring and fall when the weather is mild as it enables easy spotting of problems. It is also much safer as the weather won't pose risks of accidents on the roof. Other than routine roof inspection, below are other reasons to schedule a roof inspection.
1. Roof Damage
The most obvious sign that you need a roof inspection is urgent roof inspection is noticeable roof damage. Common indications include missing, cracked, or warped shingles, roof leaks, and lots of shingle granules in the gutter. Overgrowth of mold, fungi, and plants on your roof also calls for a roof inspection as they encourage moisture build-up and accelerate rotting.
2. Your Roof is Old
If your roof is more than 15 years old, or you can't remember the date of the last inspection, you need to call your roofing contractors for one. You can also take a cue from your neighborhood as most homes are usually built around the same time. If your neighbors are inspecting their roofs, it means you also need to check yours.
3. After Extreme Weather
Extreme weather conditions such as strong winds, storms, and heavy rainfall can wreak havoc on your roof. It is advisable to schedule a roof inspection immediately after inclement weather. Doing so allows you to identify and assess the extent of roof damage, if any, and plan for repairs. A roof inspection can also help you get your repairs covered by your insurance company, reducing your expenses.
4. When Selling or Buying a Home
When selling a home, you need to conduct a roof inspection to help you uncover any repairs you may need before listing the property on the market. Doing so increases the home's value and allows you to enjoy more return on investment. It also confirms that your roof is in pristine condition, which helps attract more buyers. Similarly, you should perform a roof inspection when buying a home to help you make a sound buying decision. Depending on the state of the roof, you may get to bargain the prices based on whether or not your seller is willing to handle the repairs.
A roof inspection is a critical exercise that requires expertise and skill. You should therefore avoid conducting a roof inspection by yourself and instead hire trained professionals.
Benefits of a Roof Inspection
Incorporating roof inspection into your home care and maintenance routines comes with its perks. Below are the benefits of regular roof inspections.
Early Detection Reduces your Expenses

Roof damage may not always be noticeable and waiting until your roof leaks or your shingles fall off may be too late and costly. Routine roof inspections allow for early detection of both existing and potential problems so you can prevent further complications. It, therefore, saves you money as you don't have to deal with costly repairs or incur expenses fixing your interiors due to unnoticed roof leaks.

Longer Roof Lifespan

A roof inspection is a great way to enhance the integrity and efficiency of your roof. A roof in good condition will serve you for a long time and minimize your need for a roof replacement.

Peace of Mind

A roof inspection gives you peace of mind as you know that your roof is in perfect condition. You don't have to worry about inclement weather as your roof can hold up to extreme weather without jeopardizing your safety and that of your valuables.

Insurance Claims

If your homeowner's insurance covers your roof, your policy provider will need the details of roof damage when you file for claims. A professional roof inspection can help you simplify the process as it provides you with a credible report that you can provide when filing for claims.
What Does a Roof Inspection Cost?
Roof inspection costs depend on various factors, including the size, slope, and materials of your roof, as well as the type of inspection. However, the national average cost of a roof inspection lies between $290 and $350. Note that every roofing company has different pricing. As such, it is necessary to ask your preferred company for an estimate before hiring their services to help you budget for the project.
Residential Roofing
Commercial and residential properties have different roofing needs. A professional roof inspection takes into account all the components of residential roofing. During the exercise, your contractor checks your roof's exterior and interior for any signs of roof damage. Exterior assessment includes roofing shingles, gutters, chimneys and flashing, vent pipes, fascia, and underlayment.
An interior roof inspection includes an assessment of your attic for signs of water damage. It also checks for a sagging decking or ceiling and any visible holes on the roof shown by streams of sun rays in the attic. Once your inspection is complete, your roofing contractor will recommend the necessary repairs to keep your roof in good condition.
How to Find Roof Inspection Near Me
Hiring the right company for your roof inspection is key to protecting the integrity of your roof. One of the best ways to find roof inspection in your location is by asking for recommendations from your social circles. You can also search online for roof inspection near me to get a list of available service providers. Websites such as Angie's List provide a list of licensed and reliable roofing companies in different locations, as well as their reviews naming your search shorter.
When hiring a roofing company for your residential roof inspection, always ensure they have the license and experience to perform your specific roof inspection. You can ask for references from their past clients and look at reviews online to find out more about their services. Doing so enables you to find the right fit for your home and get value for your money.
Schedule Your Roof Inspection Today
If you are in Las Vegas and need professional roof inspection services during spring, First Quality Roofing & Insulation can help. We offer a thorough roof inspection at affordable rates that take care of any repairs you may need. Contact us today to schedule your residential roof inspection.