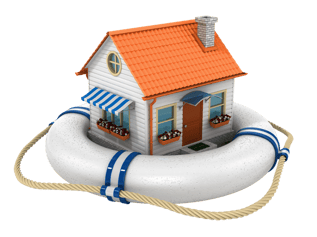 Home warranty contracts seem to offer a valuable service for an extremely affordable cost. While this is true to some extent, a homeowner should cast a somewhat critical eye before signing one. Here is a quick rundown of home warranties:
They Will Pay for Some Repairs – Home warranties do deliver on some of their promise. For example, they will make most repairs in a timely manner. Unfortunately, there is usually a "service" or "travel" fee attached to even the simplest of repairs.
Minor vs Major Issues Make a Difference – Reading a home warranty contract is like reading one for a car. It seems like that everything possible is covered... until you actually need a repair. Then, there may be exclusions. Home warranty companies will usually do the small repairs with little fuss because of the aforementioned fees, but payment for larger repairs, such as pool parts, may require additional monthly/annual fees.
The Repairs are Sometimes Partial – The warranty companies will often limit the amount of work that the local vendor can provide. For example, a technician may identify several potential problems that should be addressed but he will only be compensated for making the minor repair that gets the appliance running again.
Be sure to review all your warranty package options and read all parts of the contract before signing, as it may not provide the same value to different homeowners. In fact, it may be better for you to set aside the money you would use towards a warranty into a home emergency savings account and establish a relationship with your local repair companies.