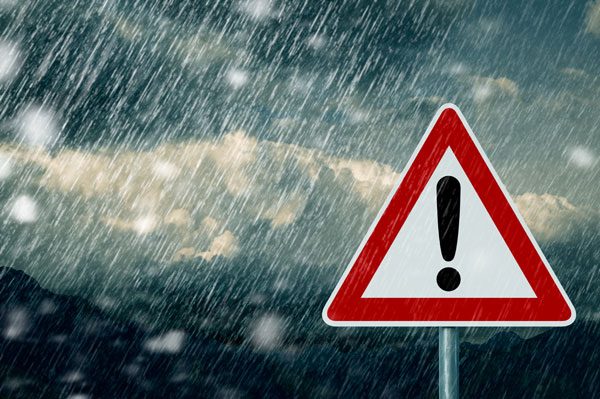 While the West Coast is certainly in need of some rain, the impending 2015-2016 El Nino is expected to give the region much more than just a few sprinkles. The latest weather pattern has earned this year's El Nino the title of "Godzilla" ranking by meteorologists. And while we might be a state over from California, it's still important for Las Vegas homeowners to prepare and call in roof repair service before the heavy storms hit.
Here's what you need to know about the 2015-2016 El Nino:
1. There's a 95% chance it's hitting the Western Hemisphere.
NOAA is citing strong statistics that this a "when" and not an "if" situation. This year's El Nino will certainly bring Nevada the rain it needs to solve the current drought, with the potential of snow fall early next year. But such an abundantly wet forecast means...
2. Now is the time to call in the roof repair service.
Homeowners haven't had to pay too much attention to degrading roofs during these past four years of drought. But with such impending storms and high winds, the time to have your roof inspected and repaired is nigh.
3. Don't wait until the storms hit.
Once the storms roll in, it's going to be hard to call in and make quick roof repair service appointments. This is the high season for roofing companies, with prior appointments and emergency contracts that can mean it'll be weeks before a technician can schedule a visit to your home. Waiting that long with a leaking roof can mean significant water damage that could undermine the structural integrity of your home. So word to the wise, don't procrastinate with calling in the experts.
4. Never ignore a roof leak.
Again, allowing a roof leak to go unattended, or patching it up with a flimsy DIY solution, can and will mean big problems down the line. Water damage can lead to rotting wood, hazardous mold growth, and much more.
If you suspect a leak, or want to get your roof ready for the impending El Nino onslaught, contact us at First Quality Roofing & Insulation today at 702-262-7847.