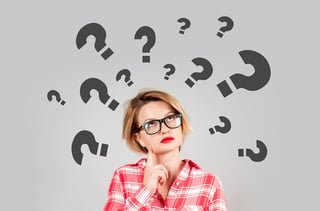 Even if you're handy around the house, roofing isn't a job that you should try to tackle yourself. Finding experienced, reliable local roofing contractors can help ensure that the work is done properly and that your roof will protect your home for years to come.
Having your roof replaced is a significant investment, and you'll want to make sure the work is done right and with the proper materials.
The following are some good questions to ask when you're talking to local roofing contractors:
Do you have a physical address, roofing contractor's license and insurance?
You'll want to make sure you're dealing with a professional company instead of a fly-by-night operation that isn't properly qualified. And the roofing company will need insurance in case one of its workers is injured on your property.
How long have you been in business?
Although a new company can also provide good work and materials, roofers with an established record of success are preferable to those who are just starting out.
Will you provide a warranty on the work you do as well as the materials?
Some companies that manufacture roofing materials provide their own warranty, but local roofing contractors can extend those warranties as an extra benefit to customers. Roofers should also be willing to stand behind their labor with another warranty.
Do you have references?
Local roofing contractors should have satisfied customers that you can talk to. Recent customers are best.
Will you put everything in writing?
A reputable contractor should provide a contract detailing what work will be done, what materials will be used, how much it will cost, when payment is due and when work will be completed.
Will your pull off the old shingles, or will the new roof be placed over the old one?
Having your new roof simply placed over your old one can be less expensive, but it also makes any future issues harder to detect. In addition, if your contractor recommends pulling off old nails and shingles, other damage may be detected and can be repaired before replacing your roof.
If the need for extra work is discovered, how much will you charge?
As roofing material is removed, it may uncover damage that wasn't previously able to be seen. Ask contractors how they handle pricing for any additional work.
Will you replace damaged flashing?
A common place to develop a leak is where the roof and wall intersect. These areas are covered with overlapping pieces of sheet metal and covered with shingles, siding or another material. Make sure your roofer plans to inspect this flashing, and if damage is detected, ask how costs to replace it are determined.
To learn more about what you should ask a local roofing contractor, download First Quality Roofing & Insulation's free guide, "Questions to Ask When Choosing a Roofing Company in Las Vegas." We're also available at 702-262-7847 to answer any questions you may have.