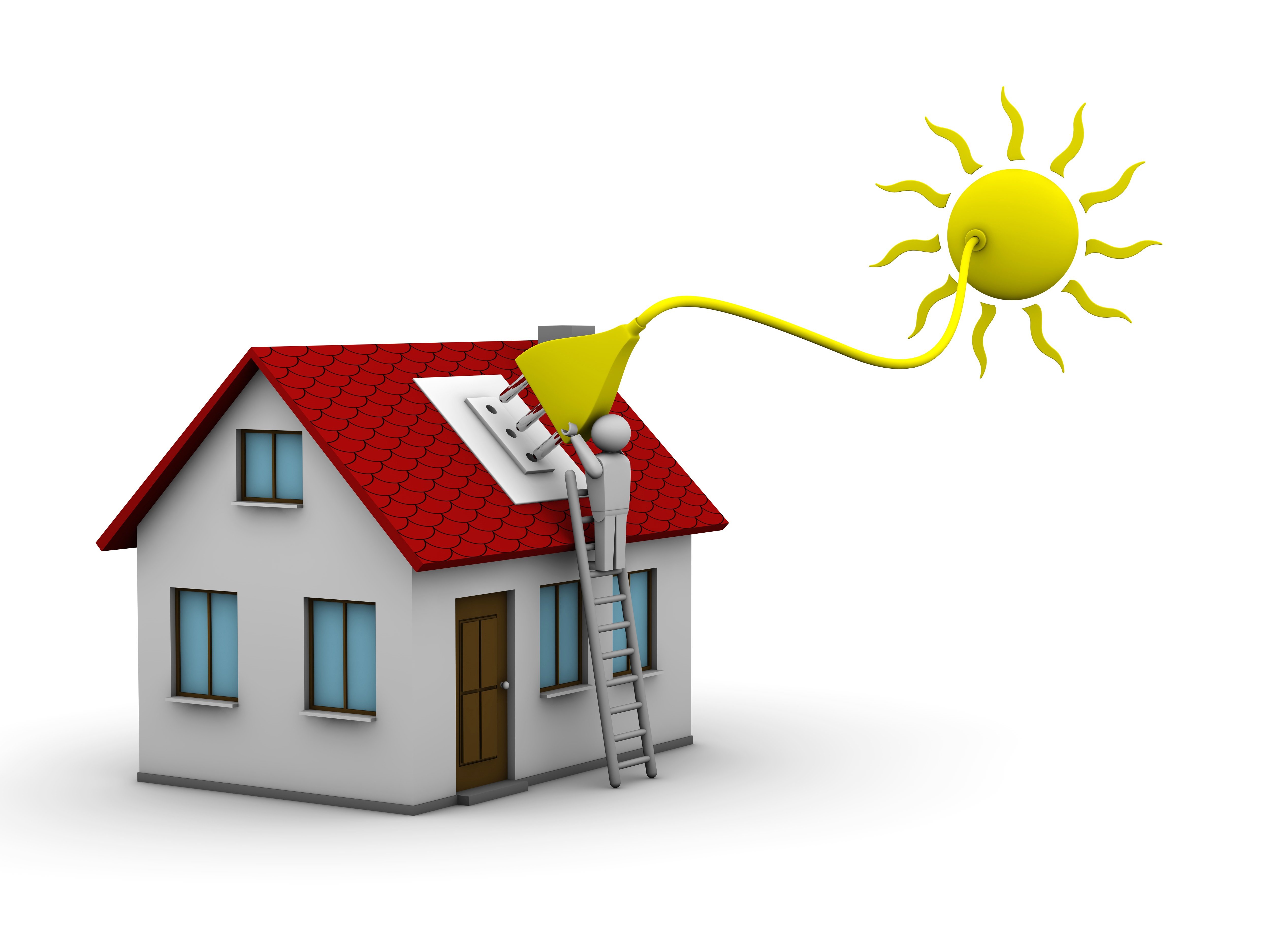 You may not think that solar energy is the coolest scientific phenomenon around, but there's no disputing that it's one of the cleanest, most renewable and most sustainable resources in the world.
By harnessing the natural energy of the sun, solar panels can produce electricity to power everything in your home that depends on electricity.
The First Quality Roofing & Insulation team enjoys spreading the word about solar energy – and not only because we install solar systems in homes and businesses throughout Las Vegas. Sometimes, the more you learn about solar energy, the more you may be inclined to harness it for your benefit. Consider:
Solar panel basics
It takes about eight minutes for sunlight to reach Earth and then a few seconds longer to make contact with rooftop voltaics. They capture solar radiation wavelengths immediately and convert them to electricity.
In Las Vegas, south-facing roofs generally make the best hosts for solar panels. And while the panels don't require it, direct sunlight produces the most energy.
On cloudy days (and overnight), a special battery backup can be used to power a solar panel system so that it functions 24 hours a day, seven days a week.
Like electricity, solar energy is measured in watts: kilowatts, megawatts, gigawatts and terawatts. Many homes consume about 11,000 kilowatts hours of energy per year.
Solar panel ecological attributes
The photovoltaic cells in solar panels create a strong reaction between photons and electrons. When the photons from the sun collide with the electrons in the panels, the electrons break free. Then they are captured and converted into electricity.
A rooftop solar panel system can reduce pollution by 100 tons of CO2 carbon dioxide, or roughly the amount of energy a house consumes in eight years.
Solar panels do not create any form of pollution – not even noise pollution. They create energy silently.
Solar panel financial attributes
The declining cost of solar panels -- or about 80 percent since 2008 -- has contributed to their prevalence. More than 1 million homes were equipped with solar panels by the end of 2017, and this number is expected to double by the end of 2018.
Solar power is a free source of energy that can reduce your electricity bill by as much as 40 percent.
As of 2018, solar panels are the only energy-saving products still eligible for federal tax breaks. Until December 31, 2019, you can claim 30 percent of the cost of the purchase and installation. (The credit will fall to 26 percent at the end of 2020 and to 22 percent at the end of December 31, 2021.)
It takes some homeowners as little as three years to recoup their investment in solar panels, though between five and eight years is more typical.
Installing solar panels offers a better return on the investment than bathroom and kitchen remodels.
Studies show that homes equipped with solar panels sell for more money, and sell faster, than homes in the same neighborhood without them. However, you can take solar panels with you when you move, if you wish.
We could go on, but it would be more fun – and productive – if we did so after evaluating your home for solar panels. As a Nevada resident, you already have the advantage of living in one of the sunniest states in America. Call First Quality Roofing & Insulation at 702-262-7847 so we can find out, together, how you can benefit from one of the coolest scientific phenomena around.