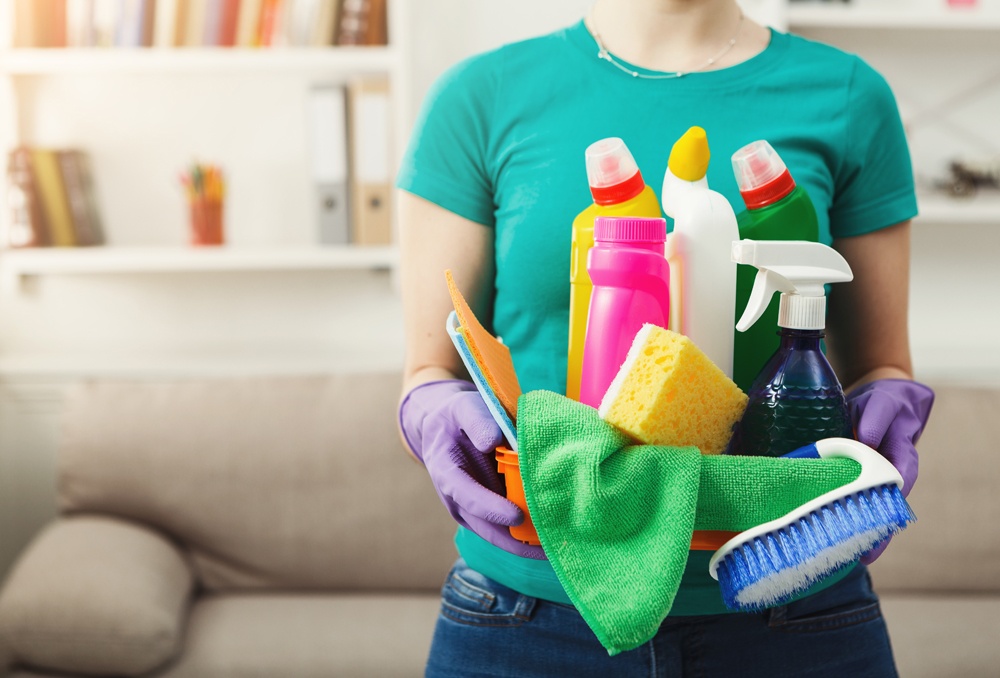 That spray bottle makes you an easy mark. You may even have multiple bottles: one for your kitchen, one for your bathroom and one "floater" bottle that you tote around your home when you're in home maintenance mode.
Let people laugh if they will, but you know: white vinegar is one of nature's most potent cleaners– putting virtually any store-bought (and chemically infested) product to a dirty shame. The acidity in vinegar enables it to cut through dirt, grease, food residue, grime, glue, soap scum and virtually any household stain. It's a world-class glass cleaner, leaving no chalky residue in its wake. And combined with baking soda and a little water, it can assume super-cleaner powers, lifting even red wine and pets' urine stains.
You may have thought that you couldn't love vinegar any more, whether you dilute it halfway with water or use it at full strength. But these four concoctions may make you feel even sweeter toward this mighty cleaning agent:
Vinegar as a wood floor cleaner
Wood floors cringe in the presence of heavy soap and water. So get your spray bottle and mix:
1 cup water
3/4 cup vinegar
3/4 cup isopropyl alcohol
3 drops of mild dish soap
Spray the solution on a soft cloth and wipe your wood floor with confidence. It cleans and dries in a snap, too.
Vinegar as a tile floor cleaner
Dirty tile and grout don't stand a chance against the "dynamic duo" of vinegar and baking soda. Get another spray bottle for this once fearsome home maintenance job and combine:
1½ cups warm water
1 tablespoon baking soda
1/4 cup vinegar
Spray this solution on a microfiber cloth (or mop) and rub on the tile – no rinsing necessary.
Vinegar as a showerhead cleaner
You don't want to look up; no one who uses the shower wants to look up. But everyone knows it's there: the residue that clings to the showerhead with a vengeance. Cut through this stubborn home maintenance task by:
Pouring 1½ cups of white vinegar into a plastic bag.
Placing the bag over the showerhead, securing it there with a rubber band.
Letting the bag sit – and the vinegar works its wonders – for about 30 minutes.
Removing the bag as well as any bits of residue that may fall away.
Rinsing the showerhead with warm water.
Vinegar as a dishwasher cleaner
Cleaning your dishwasher is no redundant home maintenance task – not if you think about all the food particles and other gunk that can form at the base. Free your dishwasher to do the job it was meant to do – and fight mold at the same time – by:
Removing the bottom rack and spraying the inside of the dishwasher with full-strength vinegar.
Wiping the seal and inside walls of the dishwasher.
Pouring 1 cup of vinegar into the bottom of the dishwasher before replacing the bottom rack.
Adding 1 cup of baking soda and, if you wish, 3 drops of lemon oil as a deodorizer.
Running the dishwasher on the light wash cycle.
You may be wondering how the First Quality Roofing & Insulation team knows so much about vinegar. In fact, home maintenance is a specialty, and we learned about this effective and economical cleaner in the course of helping our customers keep their homes safe, sound and healthy.