With fall and winter arriving quickly, it is important to make sure your home's roof is clean and in good condition. Summer storms, wind, heat, and sun in the Las Vegas area can leave behind damage that, if left alone, could lead to leaks and costly structural repairs in the future. Give yourself some peace of mind this winter with these simple fall roofing maintenance tips: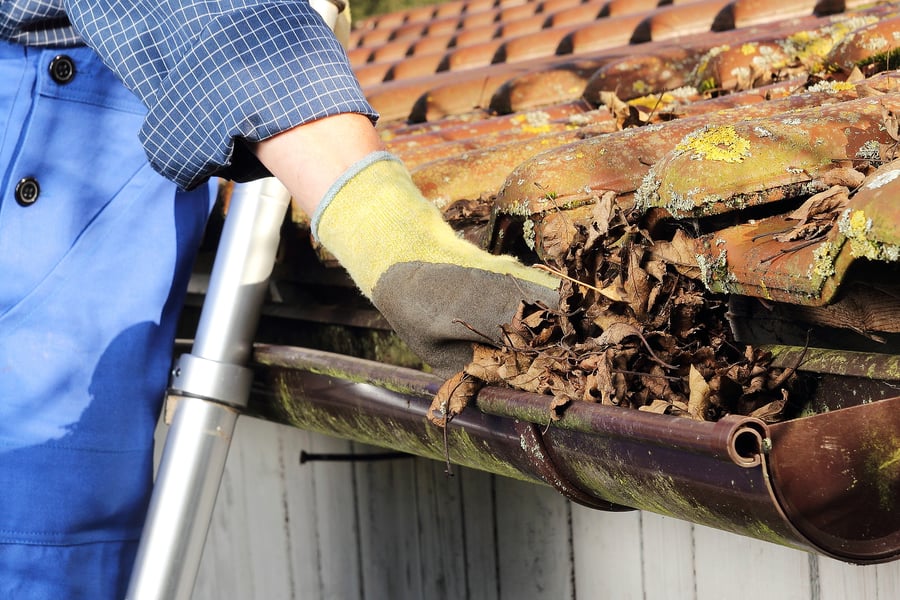 Clean Any Debris Off the Roof
Over the summer, your roof can collect dirt, leaves, twigs, seed pods, and more, clogging the gutters, trapping moisture on the roof, and encouraging moss or algae growth. To make sure your roof is ready for the winter, schedule an appointment with a local roofing company to clean and inspect the roof. Removing the dirt and debris is a good way to not only protect the roof, but to let your roofing contractor spot any problems that were hidden by the grime.
Your roof can take a beating during heavy summer thunderstorms and monsoon rains, and even the smallest crack in a shingle, a missing fastener, an exposed felt, or a loose piece of flashing can lead to costly water damage in your home. Have your roof inspected for problems like:
Loose or missing shingles

Cracked, warped, or curled shingles

Damaged seal strips

Missing shingle grains

Discolored or strained shingles

Damaged fasteners

Missing or damaged flashing

Deteriorated caulking or sealants

Sagging roof decks or ridge lines

Missing vent covers
Any problems should be repaired as soon as possible to avoid further water damage, rotten rafters or roof decks, and potential structural issues.

Most of the debris on your roof will eventually be washed into the gutters when it rains. If the gutters get clogged with leaves, twigs, shingle grains, and other debris, the water can overflow from the gutters during a storm, backing up onto the roof and into the eaves and siding. Protect your home by removing any debris, then inspecting the gutters and downspouts for loose joints, corroded fasteners, or leaks. Make sure the downspouts channel water safely away from your foundation.
As part of your roofing maintenance, it is a good idea to inspect the attic in your Las Vegas home. A hot attic or poor attic ventilation can heat the shingles up, softening the asphalt and allowing the protective layer of shingle grains to fall away. This can take years off the life of your roof. To keep your attic well-ventilated and cooler, verify that your attic insulation is rated at R-30 to R-60 as recommended by the U.S. Department of Energy, and make sure that there is a clear path for air to flow from the eaves to the peak on the underside of the roof.
Roofing Maintenance & Repairs in Las Vegas
When you need qualified roofing experts to inspect and maintain your roof in the Las Vegas area, turn to our team at First Quality Roofing & Insulation. We feature decades of professional roofing experience, top-quality service, upfront pricing, great financing options for roof repairs or replacement, and a 100% satisfaction guarantee.
Call us today at 702-262-7847 or contact us online to schedule fall roofing maintenance anywhere in Las Vegas, North Las Vegas, Henderson, Pahrump, Mesquite, or the surrounding areas.