A roof replacement is a key investment that adds longevity and boosts the value of a home. This fact is especially true when you hire a professional roofing contractor for your home renovation project. Considering such a job requires adequate preparation, you'd want to know what's involved and what to expect during the installation project.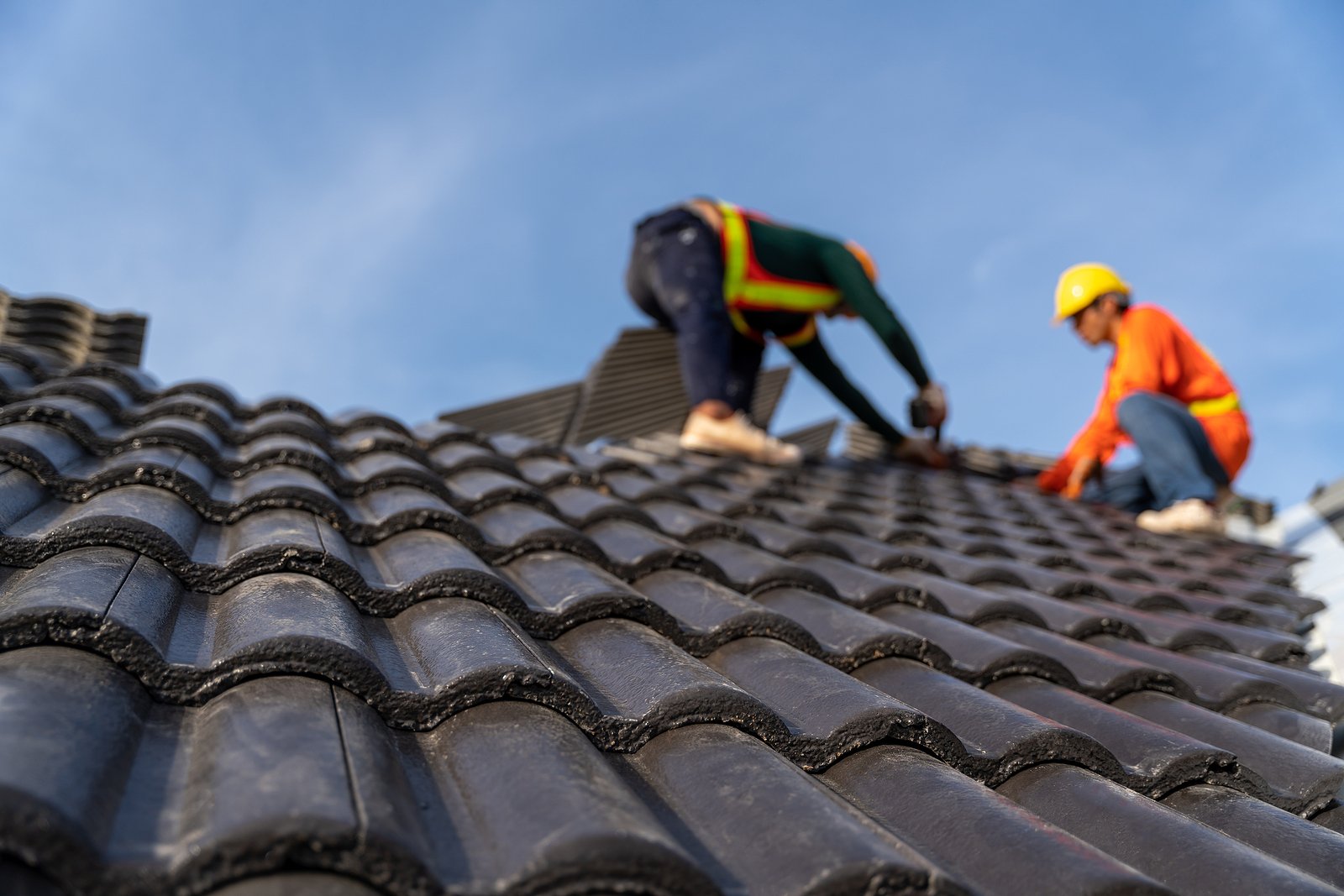 From the roof inspection to acquiring permits and installation, this process ideally follows these stages:
Step #1. Inspection & Estimating
This step takes anywhere from a few days to a week. During this phase, your roofing contractor seeks to determine the amount of work involved. First, the roof installer will perform an inspection to establish the current state of the roof on your home. Based on the findings, the roofing company proceeds to prepare a quote for the new roof installation.
Step #2. Acquiring Necessary Permits
If specific permits for a roof installation are required, the contractor makes the necessary applications before beginning work—generally, this depends on where you live. After the initial roof inspection, the contractor should be able to advise you on the necessary permits (in case they're needed).
Note: Acquisition of permits takes, on average, 2-4 weeks
Step #3. Roof Installation
Once the roofing contractor has the green light to proceed, installation work begins. The first move involves sourcing and ordering the materials. Subject to the size of the roof plus the scope of work, among other factors, the installation phase can be completed in as little as one day or about a week for sizeable projects.
Step #4. Disposal
Of course, you must get rid of the old roof before installing a new one. Such activity is sure to create debris, among other materials that, at some point, will need to be discarded. First Quality Roofing contractors should oversee the disposal for you—from start to finish.
Reasons a Roof Installation Timeline Can Change
Certain factors can markedly alter the final timeline. Such dynamics include delayed delivery of material, adverse weather conditions, or problem areas inadvertently missed during the initial inspection.
In a vast number of cases, these setbacks include:
Mold or Pests
Few incidents can be as frustrating as the discovery of mold or damage due to pests. Such discoveries might only become evident once work on the roof commences. This means the contractor must fix the damage before installing the new roof.
A Roof That's Not Up to Code
This issue affects homes built several decades ago. At some point, construction techniques and codes change. For this reason, a dated home might need to be modernized. Additional repairs are needed, which adds to the roofing project's timeline.
Water Traps Due to a Previously Substandard Roof Design
Mainly, these are sections on a roof that are prone to leaks. Due to faults in the initial design or installation, water that's supposed to run off may end up pooling in these water traps. As a result, the roofing material tends to wear faster in specific areas.
Ready For a New Roof Installation?
Need help replacing your home's roof? Trust First Quality for all your roofing needs. Let us take you through the latest trends in roofing designs. Take advantage of matching stellar installation techniques to transform the look of your property, improve your home's value, and protect your investment.
For a roof replacement project done right the first time, professional crew and premium services, schedule a free consultation with our roof replacement experts today.