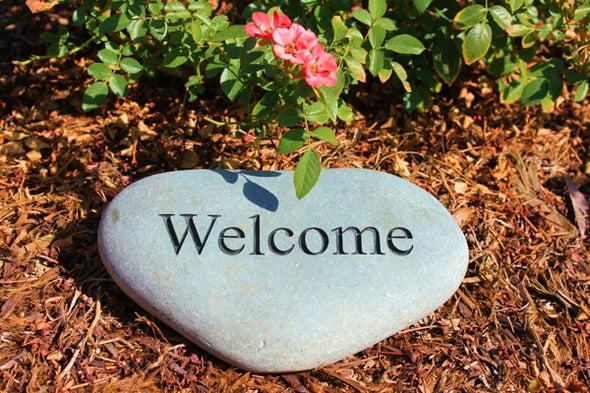 If you have guests coming this holiday season and you look around and realize you have a lot to do around your house, there is no need to panic. There are a few quick and easy things you can do to make your home presentable before guests arrive.
5 Quick Projects to Get Your Home Guest Ready
Create an Inviting Entrance - Guests will come in and out of your front entrance frequently, so why not make it more inviting? Add some hooks on the walls for coats, add a small table, and have a neat space where guests can leave shoes as they walk in.
Tidy Up Your Walls - Cleaning your walls can make your home look sparkly clean with just a little effort. Wiping down your walls with a damp cloth will help erase most scuffs and spots. You may also want to go a little further and patch and repaint holes in your drywall.
Declutter - Grab a few baskets and declutter throughout your home. You can throw away items, organize them or keep them in the baskets until guests leave. Decluttering will make each room feel much bigger.
Clean Your Floors - Vacuum, sweep, mop, and polish. If you have carpet that has dirty spots and you have enough time you may want to rent a portable carpet cleaning system, otherwise a good spot clean can work. Cleaning your floors can make your whole house feel clean and fresh without too much time or money invested.
Tidy and Clean Guest Accessible Rooms - If you don't have a whole lot of time to clean, make sure you at least get to the rooms that guests will be accessing. Think bathroom, living room, dining room and guest bedroom.
These five projects will get your home ready for guests, leaving you time to relax and enjoy the upcoming Holiday season. If you are looking for more home tips, check out our First Quality Roofing & Insulation Blog.