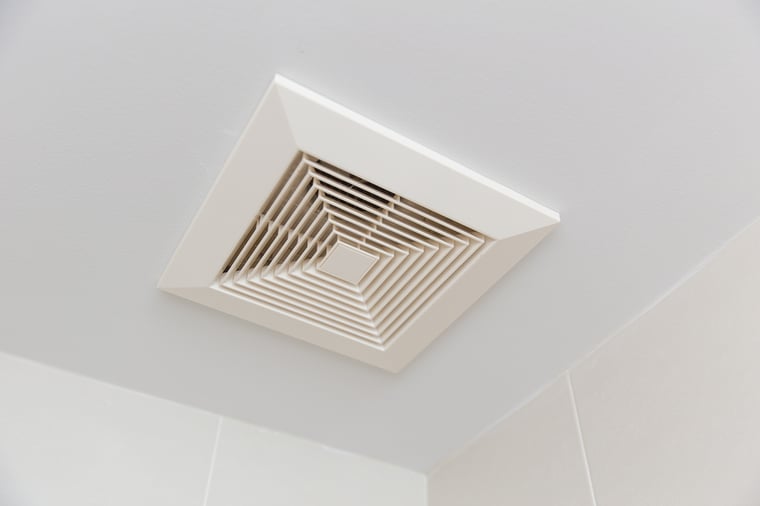 When it comes to bathroom design, most people think about fixtures, faucets, paint, and mirrors. However, one of the most important -- and most overlooked -- elements of bathroom design is ventilation.
Proper ventilation is necessary to keep the room cool and clean. It will help with moisture and odor control and help you avoid exposure to dangerous toxins from aerosol sprays. Bathrooms that are properly ventilated are also less likely to contain dangerous molds that can harm you and your family.
Are you confident that you're doing everything you can to maximize your bathroom ventilation? Keep reading for some of the best pro tips.
1. Check Your Vent Placement
Since showers and bathtubs create the most moisture in your bathrooms, you'll want to ensure you have vents installed over each one. For small bathrooms, one vent may be enough, but larger bathrooms often require two or more. Bathrooms with a separate toilet closet should have a vent placed in there as well.
2. Update Your Fan Switches
For your vent fans to work correctly, it's recommended that you keep them on while you're bathing or showering, and for an additional 20 minutes after. Updating your ventilation switches is one of the easiest ways to ensure this happens.
Consider installing a timer switch so you can leave the fan on for a set amount of time after you leave the room. Another option is a dehumidistat switch which will turn your vent fan on automatically if the humidity in the bathroom rises above a set level. You can also override this setting manually if necessary.
3. Keep Your Vent Fans Clean
Even if you buy a great ventilation fan, it won't work correctly if it's all clogged up with dust and dirt. To improve your ventilation, clean the vent covers at least every couple of months.
4. Leave Your Shower Door Open
After you step out of the shower, leave the door open. This will allow airflow to reach all of the moist areas, including the inside of the shower, the door, and the walls. The faster these areas dry, the less likely it is that mold will develop.
5. Leave Shower Curtains Closed
If you have a shower curtain, instead of a door, the advice is different. In this case, you'll want to straighten it out so there are very few folds and leave it open just a crack. This will help prevent moisture from collecting in the folds while still allowing some airflow to get inside the shower.
6. Take Advantage of Windows and Natural Light
If your bathroom has windows, consider opening them when the weather is nice. This will provide extra ventilation. Letting the natural sunlight in can also help reduce humidity.
7. Check Your Bathroom Doors
There should be a space of 1/2 to 3/4 of an inch between the bottom of your bathroom door and the floor. This will allow for proper air flow even when the door is closed.
8. Check Your Insulation
If your home isn't properly insulated, it can also lead to ventilation problems. While you're updating your bathroom ventilation, it's a good time to check the attic insulation.
If you're not sure how, or would rather leave it to the pros, First Quality Roof is here to help. Contact us today to learn more!