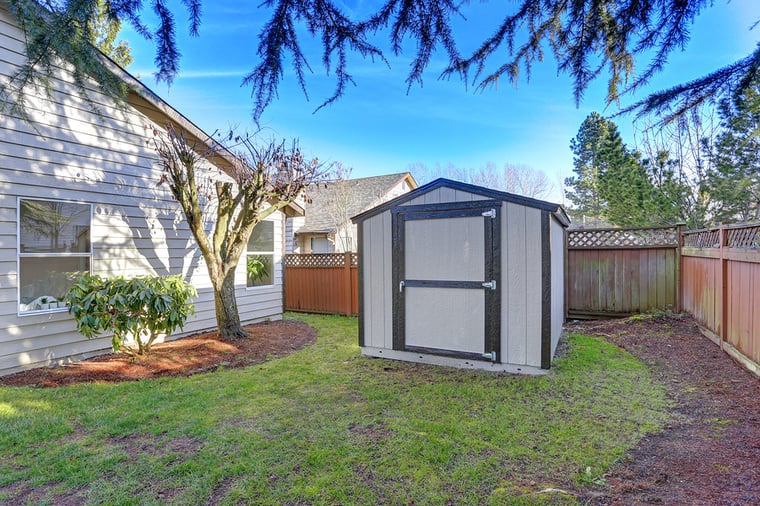 At First Quality Roofing & Insulation, we know just how vital good insulation is in preserving the comfort of your home. Our customers understand this importance too, which is why it's no surprise that many Las Vegas homeowners make serious considerations before determining which type and thickness of insulation they put in their attics.
However, we've noticed that some homeowners don't realize that they need additional insulation in another important area — their workspace or shed. As another important structure on your property, a shed or workshop should be treated with the same care and consideration that you use on your home. We believe that homeowners should never overlook insulating these areas. Here are two main reasons why:
Comfort Is King
Do you spend a lot of time sweating in your shed or battling the heat in your workshop? Even if you have an air conditioning unit or fan, chances are high that these spaces can heat up quickly and make your time spent uncomfortable at best, unbearable at worst. By installing insulation in these spaces, you can control the transfer of heat and ensure that your comfort is prioritized.

Your Possessions Need Coverage Too
You may be the only person in your family that uses the shed or workspace, but you're not the only thing in this space. Any possessions you store there are baking under the intense Las Vegas heat. Too much heat can damage these items and unnecessarily cost you more money to replace them. Treat these items with the care you treat the items in your home. Install insulation and keep the heat outside.
What kind of insulation should you use for these spaces? We recommend an affordable solution that will last for a long time. For instance, blown insulation is a great system for structures that are detached from your home. Though many homeowners believe that they can install this insulation themselves, we caution you to leave it to the experts. With insulation comes health hazards and one accident can result in a threat to your health. Don't contract a respiratory disease because you wanted to save a few pennies. Hire a professional insulation company to get the job done safely and correctly in no time at all.
Do you want to learn more about ways to insulate your home, shed or workspace? Visit our blog for more helpful information. If you're ready to have insulation installed in any area of your property, give the team at First Quality Roofing & Insulation a call. We're here for all of your insulation and roofing needs!