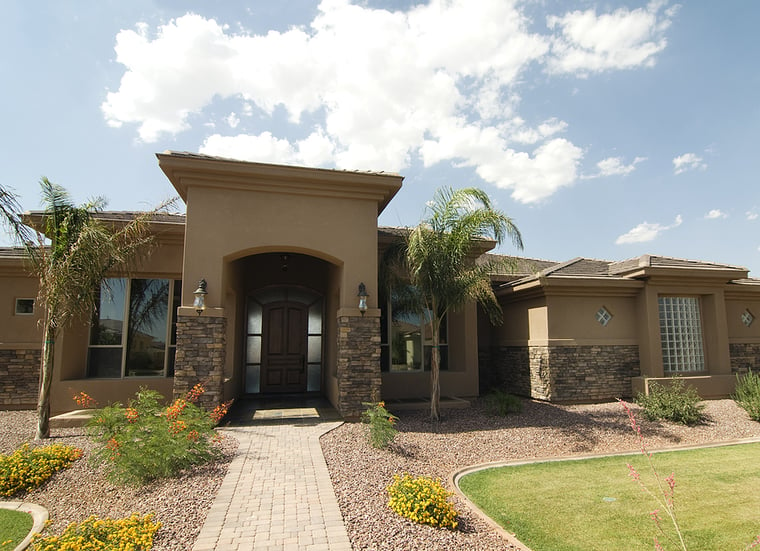 When you're thinking of selling your home, boosting its resale value can help you get more money for it. Certain types of home improvement projects can raise your home's value and enhance its curb appeal, which can make it easier to attract buyers and get higher bids. The key is knowing which kinds of home improvement projects give you the best chance at increasing your home's resale value.
Best Home Improvement Projects to Consider Doing Prior to Listing Your Home
Attic Insulation Installation
Having attic insulation installed in your home is among the best projects in terms of cost and resale value. When you have insulation added to your attic, you can expect to recoup a large majority of the initial cost. In fact, the National Association of Realtors (NAR) estimates that homeowners recover around 95 percent of the cost of insulation upgrades.
Having the right amount of insulation in your attic can help lower energy bills, improve indoor air quality and result in less wear and tear on your HVAC system. These are benefits that homebuyers will take into consideration when deciding whether to place a bid on your home. Reliable attic insulation installers will be able to get the job done quickly and efficiently, so you can start saving money almost immediately.
Roof Installation or Replacement
Your roof can have a significant impact on your home's comfort level, especially with enough attic insulation, which helps keep the harsh Vegas heat out of your living space. If you have an older roof or one that has had a lot of wear and tear, consider investing in a new one when getting ready to sell your home.
A roof installation or replacement is an effective way to raise your home's resale value. With this type of project, you're likely to recoup around 61 percent of the cost when you sell your home, according to Remodeling's 2020 Cost vs. Value Report. However, this can vary depending on certain factors, such as the roofing material you choose. Prospective homebuyers appreciate having a home with a brand-new roof.
New HVAC System
Having a reliable HVAC unit is a must for Las Vegas homeowners, so you can expect homebuyers to pay close attention to your home's current system. If your HVAC system is nearing the end of its life span or if it hasn't been running as efficiently as possible, you should look into getting a new one.
HVAC installations might cost more than other types of home improvement projects, but they also increase the resale value of homes significantly. Getting a new heating and cooling system installed should result in you recovering around 71 percent of the cost in terms of your home's resale value. Homebuyers want to know that they'll be purchasing a home that will provide them with dependable and energy-efficient heating and cooling.
Smart Thermostat
Smart thermostats provide homeowners with a convenient way to heat or cool their home more efficiently. These thermostats learn homeowners' daily habits and adjust temperature settings as needed. They also allow homeowners to change temperature settings on their mobile devices from nearly anywhere. If your home doesn't have any of these, consider replacing your current programmable or manual thermostats with smart ones. This is a simple and cost-effective way to improve your home's resale value.
Getting a smart thermostat should cost $500 or less along with the cost of professional installation. When you have one or more of these thermostats installed, make sure homebuyers know that they'll be able to easily adjust temperature settings as needed to save on their energy bills and energy usage.
New Garage Door
When you're getting ready to sell your home, don't overlook your garage door. While it's easy to pay more attention to the exterior of your house, such as your siding and front door, your garage door can also affect its curb appeal. Investing in a new garage door can help give homebuyers a good first impression of your home.
The amount you can expect to recoup for a new garage door depends on different factors, such as the material it's made from and whether or not you need to replace any hardware, such as the motorized opener. Overall, homeowners could recoup around 96 percent of the cost of a garage door installation in terms of resale value.
Exterior Paint or New Siding
Your home's curb appeal plays a big role in attracting interested homebuyers. If the outside of your house is looking worn or faded or if you have outdated siding, fixing up the exterior is a great home improvement project to consider. Whether you plan to give the exterior some fresh paint or invest in new siding, this project can help boost your resale value and ensure that you attract plenty of interested buyers.
Painting your home exterior is typically more cost-effective than installing new siding. However, homebuyers might be more impressed and willing to pay more for a home with all new vinyl or fiber-cement siding. You can expect to recover roughly 78 percent of the cost of new vinyl siding or around 74 percent of the cost of new fiber-cement siding.
Stone Veneer
Having a section of stone veneer on the front of your home can go a long way toward boosting your home's resale value. The cost of this home improvement project typically runs in the thousands, but this investment can pay off when you sell your home. In fact, you might recoup 100 percent of the cost of having this veneer installed.
Stone veneer gives homes a distinctive and elegant appearance, along with some added visual appeal instead of the standard siding. Replacing part of your home's front exterior with stone veneer can give it a whole new look without you having to replace all of the siding.
Contact Our Expert Attic Insulation Installers
If you're planning to sell your home soon, contact First Quality Roofing & Insulation to learn more about our services. Our professional attic insulation installers have years of experience in providing this type of installation, as well as roof installations and roof replacement services in Southern Nevada. We can help you boost your home's resale value before you put it on the market. Call 702-262-7847 to schedule your attic insulation installation today.