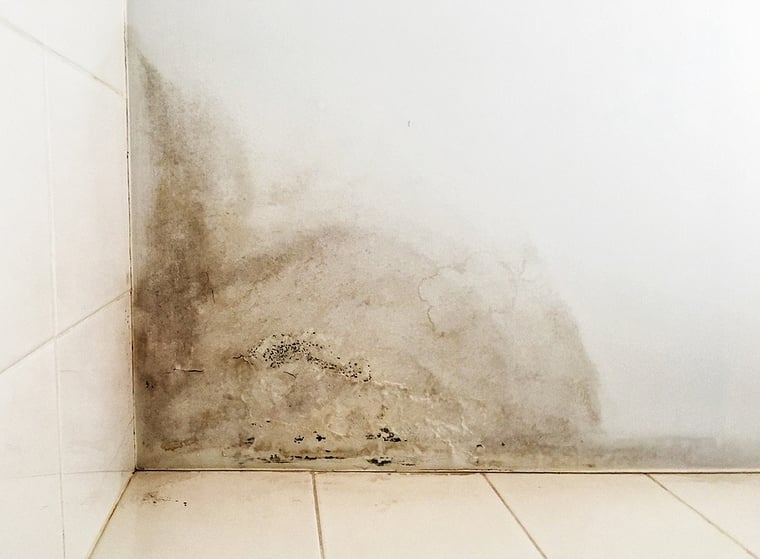 Roof damage can be devastating for the structural integrity of the home and for your health and safety. That is why you never want to put roof repairs off. Often, a small leak can become a much more significant problem over time. The good news is that many homeowner's insurance policies can cover the cost of roof repairs, depending on the type of policy you have and the cause of the leaks.
Will Your Homeowners Insurance Cover Roof Leak Repair Cost?
As you think about the roof leak repair cost and worry about footing the bill, your insurance company may be able to provide you with the financial support you need. A variety of factors play a role in this, including:
The Type of Policy You Have
Some all-peril homeowner's insurance policies will provide coverage for roof repairs. An all-peril policy is one that covers most types of damage unless the policy specifically excludes that service or specific need. You can look at your policy documentation to find out if there are any exclusions to the roof damage. Your insurance rep can also confirm that your policy offers this coverage.
The real concern as it applies to homeowner's insurance coverage is the cause of the damage. Home insurance policies do not cover damage from normal wear and tear. If your roof is very old, for example, insurance may not cover the cost to replace it or to repair it. If normal wear and tear from regular conditions caused damage, you may not have coverage here, either. Also, important to note is that if the damage is brought on by a lack of routine maintenance, such as proper inspections and caulking, your insurer can deny your claim.
While that may seem to limit your claims, it's not necessarily the case. In many instances, you can receive coverage for the repairs if the damage is brought on by an unexpected and unavoidable incident. The benefit of having home insurance is to cover damage that you cannot prevent from occurring. For example, storms are a common type of damage-causing problem. Storms bring with them heavy rain and, in some cases, hail. While you may not have a hurricane in Las Vegas, intense storms can still cause wind and rain damage to the exterior of your home. They can also cause a branch to break off of a tree above your home and fall onto the roof, causing damage.
Even though most thunderstorms in Las Vegas tend to be very short, that small amount of time can cause significant damage to your roof. That is when you need to rely on your home insurance to help you with repair costs. Storms are not the only conditions under which homeowner's insurance covers the roof leak repair cost. For example, unless your policy excludes it, wildfires may be included. Something falling from the sky, such as from an explosion, also may be covered.
What Should You Do First?
If you have a leak or you notice any other type of damage to your roof, call a licensed roofer. A tech from First Quality Roofing & Insulation will come to your home to provide a full inspection for you. You never want to climb onto your roof yourself or on a ladder propped up against your home – this is very dangerous. Instead, let our team do it for you. A full roof inspection will reveal:
The overall condition of the roof

Any areas of specific damage you have – such as where leaks may be developing

Areas with signs of damage, such as missing shingles from wind or dents from hail
It also gives an idea of how much of the roof is damaged. That is important when determining the best way to repair your roof.
After a roof inspection, the technician can submit a report with photos of the damage to your home insurance company. The insurance claim adjuster will work with you to determine if your policy covers the damage. In some cases, they may need to have a third party examine the roof. In other cases, the agent will want to come to your home. This depends on your insurance company.
Does It Need Repairs or Replacement?
One of the questions the insurance company will ask is how much of the roof is damaged. The more extensive the damage, the more likely they will be to approve replacing the roof rather than repairing it. That applies only when the damage to most of the roof relates to a covered type of peril – like storm damage. If only a few sections need repair, the home insurance company is likely to recommend those repairs to you instead of a full replacement. Many factors play a role in this decision.
What Is Your Likely Roof Leak Repair Cost?
This depends on many factors. The cost to repair any roof leak depends on the extent of the damage and the type of damage that's present. In most situations, our goal will be to find the roof leak, determine which structures are impacted, and then repair them. The cost to repair them will range based on the size, area and the specific damages available. Roof leak repair costs can be low for some houses.
Roof replacement costs vary significantly, too. These costs range based on the amount of structural change required. In addition to this, the type of roofing material you use, the size of your home, and other factors can play a role in the costs. In most cases, you will find replacing your roof is ideal, so you don't have to worry about repair needs for a long time.
What Happens If Your Insurer Cannot Help? Consider Financing It
In some situations, your home insurance company will not agree to the repairs to your roof under your policy. That means you will need to pay for those repairs out-of-pocket. That can sometimes be a bit unexpected. At First Quality Roofing & Insulation, we offer 100 percent financing, on approved credit. Take a look at our financing options – which can help you secure a low monthly payment to complete the roof repairs or cover the replacement of your roof. That will give you peace of mind.
With Our Warranty, You No Longer Have to Worry
With our full 10-year warranty on a full roof replacement, you can feel comfortable working with our team for all of your needs. If the damage to your roof is severe and one of our experts determines that a replacement is needed, you can rest easy knowing that the investment you make in your new roof will be protected for years to come.
Are You Ready to Tackle Roof Repairs Today?
With the roof leak repair cost potentially covered by your insurer, there is no better time than right now to reach out for immediate help. First Quality Roofing & Insulation is just a call away. Let our team provide you with a free quote for roof repair or replacement. Contact us today at 702-262-7847.