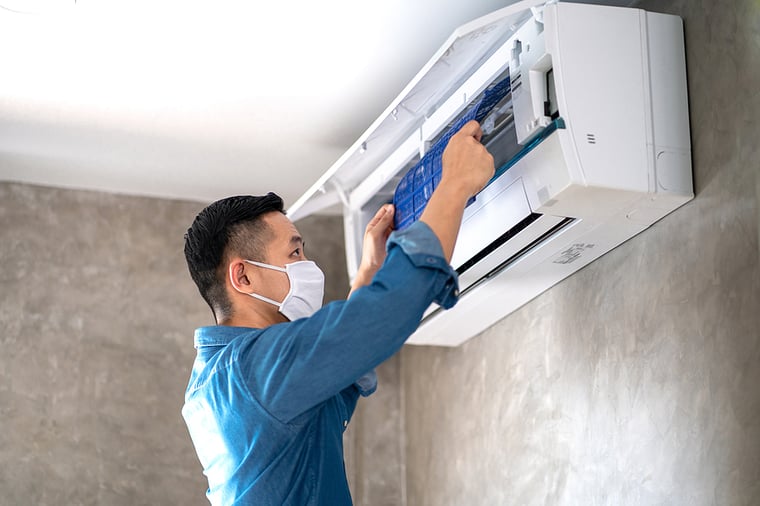 If you had to make a list of some of the most important industries in the United States, home services would undoubtedly be right at the top.
Home services businesses are everywhere, to the point that they make a significant contribution to the country's economy on a daily basis. These are the hardworking organizations that help homeowners handle critical jobs, including not only installations, but also home improvement, repairs, routine maintenance, and more. According to one recent study, the value of the global home services market was a massive $281.65 billion in 2018 ‒ a number that was expected to witness an incredible 18.91% growth between 2019 and 2026, finally reaching $1.1 trillion.
Until, of course, the coronavirus pandemic began.
In the middle of March 2020, COVID-19 began picking up steam across the United States, and nearly every industry you can think of was upended, seemingly overnight. Some businesses were forced to close indefinitely, and those that were able to remain open saw a larger number of their employees working remotely than ever before. It was a massive change, to be sure, and it's one that had a particularly interesting impact on the home services industry, as most home services jobs require in-person, manual labor.
Indeed, the COVID-19 pandemic has absolutely affected the home services industry in this country and has created a number of new challenges. But thankfully, every challenge has a solution; it's just that sometimes you have to be prepared to look in unusual places to find them.
COVID-19 and Home Services: Breaking Things Down
According to another recent study, home services revenue in the country dropped sharply by about 30% in April, which makes perfect sense, as this was right around the time that states began enacting strict stay-at-home orders and had all non-essential services shuttered indefinitely.
The good news, however, is that a rebound is already well underway. Right around the first week of May, new work orders began to tick sharply upward again. Much of this was probably (and somewhat unexpectedly) due to the fact that people started realizing that the pandemic wasn't actually going anywhere any time soon. Because of that, people began learning how to safely adjust to this "new normal" that they were all suddenly a part of. As a result, they started to prioritize home renovations and other improvement projects once again ‒ thus underlining the importance of the local businesses that actually provided them.
Many experts agree that the key to bouncing back from COVID-19 for a home services business will demand an ability to think differently, at least for the remainder of 2020. Take cleaning companies, for example. At the onset of the pandemic, a lot of cleaning businesses saw increased cancellations of both regular and recurring work. Their local commercial clients didn't need their services if they weren't actually allowed to be open to the public. Likewise, residential customers began changing their own purchasing behaviors and prioritizing services they truly needed, and not all of them considered professional cleaning a part of that.
But the savvy cleaning business owners who were able to pivot both their marketing messaging and their services to prioritize sanitation and disinfecting ‒ two things that are of critical importance as we all try to stay safe during COVID-19 ‒ have already seen an increase in revenue. A lot of businesses will be calling employees back into the office soon, and they're willing to do whatever it takes to keep their employees and customers as safe as possible at all times. Cleaning businesses that were able to readjust their own trajectory to play into that have seen a lot of their work come back as a result.
The same is true of something like contracting, another part of the home services sector that has been able to adapt quickly. Thankfully, these businesses were deemed essential in nearly every state regardless of how strict their lockdowns were, so they never actually had to close. Many business owners who were quick to change their workflows to take into consideration social distancing requirements, and to help assure their customers that they could work safely throughout this period, have already seen their revenues start to trend back upward once again.
First Quality Roofing & Insulation: Proudly Serving Las Vegas & Beyond
At First Quality Roofing and Insulation, we've been honored by the opportunity to serve our customers in Southern Nevada for many years, and that's not something that is going to change.
As seasoned professionals in the home services industry, we've felt the indelible impact that the coronavirus has had on small businesses in particular. But we're all in this together ‒ both as an industry and as a society. We fully believe that while COVID-19 has certainly impacted us all in ways nobody could have predicted, we're undoubtedly going to get through this, too. It is possible to maintain and even grow your business during these challenging times, and we continue to offer 5-star roofing and insulation services to residents all across the valley. Contact us today at 702-262-7847 to schedule a roof inspection, repairs or replacements, or for attic insulation.