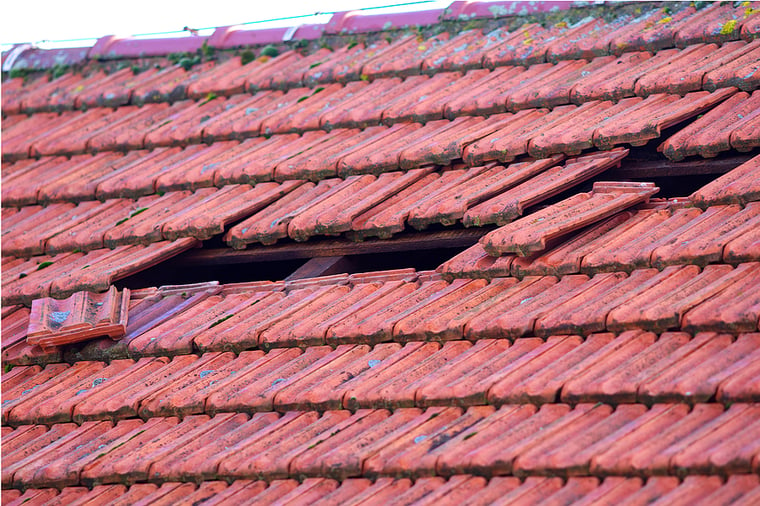 The roof on your home is one of its most important structural components. A small leak can lead to the buildup of mold and mildew in the attic, which can spread throughout your home. Ensuring repairs are handled right away is important for all homeowners. For some, the costs can be a concern, but fortunately, there are roof companies that finance.
How Should You Pay for Your Roof Repairs?
If you are looking for roofing companies that finance, look no further than First Quality Roofing & Insultation. We can help you cover the costs of most roof repairs or, if needed, to replace your roof. We offer 100 percent financing for roof repairs. Several financing options are available that may apply to you.
We have also partnered with Synchrony Bank to offer many of our clients an excellent way to pay for their roofing costs easily and quickly. There may be a $29 account activation fee for some accounts.
About First Quality's Financing Options
#1: 9.99 Percent APR
One of the options available is our reduced 9.99 percent APR. If you choose this option, you will get fixed monthly payments equal to just 1.25 percent of the promo purchase price for your roof repairs. That rate stays in place until you pay off your loan in full. In this case, you will likely pay off your loan in 132 months.
#2: 7.99 Percent APR
This option is available to those who want to pay off their loan a bit sooner for less. You will pay 7.99 percent APR and have fixed monthly payments. Those payments are equal to 2 percent of the promo purchase amount, which is the cost of your repair. This rate remains in place until you pay off the loan. That is expected to happen in 61 months with this plan.
#3: 5.99 Percent APR
Our third option is a reduced 5.99 percent APR with fixed monthly payments. The monthly payments are equal to 3.00 percent of your promo purchase amount. This rate remains in place until you pay off your loan in full. This loan option costs a bit more each month, but you will pay it off in just 37 months.
Keep in mind these rates and payments are dependent on various factors, including credit qualifications.
Want to Pay No Interest?
You also may choose to pay no interest on your purchase if you pay it off in full the first 18 months. That means the interest is deferred until the 18-month mark. If you do not pay it off in the first 18 months, the monthly interest will be charged to your account from the purchase date. There is a $29 account activation fee associated with this option. You will make payments each month that are equal to 2.5 percent of the highest balance associated with the promo purchase price until your loan is paid in full.
Learn more about these roof financing offers by giving us a call. You can also apply online.
When to Look into Financing for Your Roof Repairs?
Every situation is very different. Some people may need to make smaller repairs on their roof. Obtaining a loan to do so may be harder, though we try to make it as easy and as flexible as possible to put your loan in place for most of the repair work that we do.
If you have a roof that is in poor condition, we may tell you that you need to replace it instead of trying to repair it. This is common when there is structural damage, or you already have multiple layers of roofing in place. The good news is that we can finance these costs for you as well. This is a fast and easy way for you to get the financing you need in place and get a brand-new roof you no longer have to worry about fixing each year.
We encourage you to request more information about financing your roof repair purchase in various scenarios, including when:
Your roof needs a significant amount of repair

You know you need a roof replacement

You plan to change the roof layout in any way

You plan to invest in roof insulation services as well to reduce your energy costs

You want a new type of roof installed that is energy efficient
Work with Our Team Today
If you have a roof leak, the most important first step is to give First Quality Roofing & Insulation a call immediately. Let our team provide a full consultation and inspection of your roof. Our goal is to pinpoint the location of the roof leak. This could be an area in which the flashing is loose or an area with a missing shingle. Our goal is to find out what is happening, so we can offer repair options.
Though we are one of the roofing companies that finance, we often recommend turning to your home insurance provider after we provide an inspection. Our technicians can tell you the cause of the damage and then encourage you to file a claim with your home insurance company if the damage could be covered. If it is, in many cases, your insurance can pay for the costs to repair or replace your roof.
If this is not the case, let our team know. We are happy to extend financing to you right away. You can be approved quickly and have your account set up right away to get started. Within a short amount of time, you can schedule your roof repairs and replacement needs with our team. We offer a variety of solutions and materials to choose from.
We Stand Behind the Work We Do
One of the best reasons to work with First Quality Roofing & Insulation is because we stand behind the work we do. We offer a full 10-year warranty on all materials and labor when you select a complete roof replacement. This means that you can count on us to protect your roof and your home for the next decade and often longer.
Our warranty means that if we make mistakes in the installation of your roof and you end up with a leak, we will make it right. Take a minute to ask us about the roofing materials we use and any additional warranties that could be available to you through the manufacturer. You can have confidence in your new roof installation when you turn to a company that uses only the finest materials.
Don't Put Off Your Roof Repairs Any Longer
The longer you wait, the more extensive roof damage can be. As one of the leading roofing companies that finance, we can get those repairs done quickly for you and help you finance it along the way. You can afford to get your roof repairs or replacement taken care of. Contact First Quality Roofing & Insulation today at 702-262-7847 for fast, reliable support for any of your roofing needs.