Living in Las Vegas has its perks, particularly our year-round warm weather. We may live in a desert climate, but Las Vegas locals sure know the best ways to chill out and cool down despite the relentless heat. Unfortunately, our home's exterior can't beat the heat as well as our interiors. As the extreme sunlight and heat shine down on our homes, our roofs incur damage day in and day out.
At First Quality Roofing & Insulation, we've seen how much damage the sun can cause on your roof. Whether you're new to the Las Vegas area or have lived in Clark County your entire life, there's a good chance that you aren't aware of the extent of damage the sun has on your roof, even in the winter months. Let's identify how heat affects your roofing materials and what you can do to proactively maintain your roof's integrity for the long-term.
How Does Heat Affect Your Roof?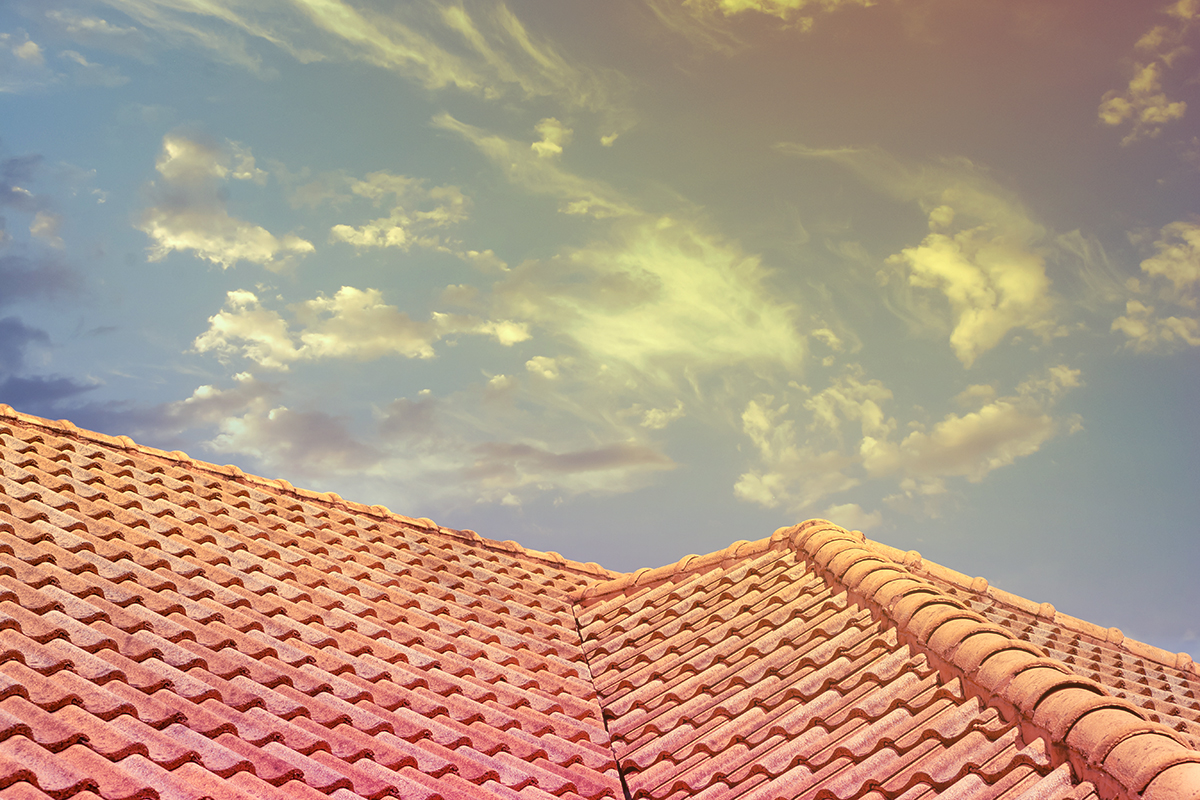 It's no secret that our sunlight and heat can be far from tolerable, especially in the summertime. These forces increase the wear and tear on everything from our vehicles to our patio furniture. Because our roofing systems are designed to protect the rest of our home from these elements, these structures take the worst of the damage. Even at night when the weather cools, your roofing materials can experience thermal shock from temperature fluctuations, adding to the damage.
How exactly does the sun damage your roofing system? Here are five ways year-round sun threatens to upend the roof over your head:
Heat: You may wonder how heat can damage your roof, especially if it works with your insulation to prevent the transfer of heat between the interior and exterior. Unfortunately, as your roof absorbs heat, the materials expand. For instance, heat will cause your shingles to blister and crack. In extreme climates like Las Vegas, the heat can also make your roof decking warp and deteriorate. Other materials used on your roof may also break down such as the sealant or underlayment.
UV Rays Exposure: The UV rays from the sun themselves will also damage your roof over time, even during cloudy days. Similar to heat, ultraviolet waves will accelerate the decaying of your home. It can dry out the oils and sealants which may cause your shingles to buckle, weaken, crack, and split.
Mold & Mildew Growth: Don't assume that a rainy day will wash away your sun problems. Actually, damage from summer storms can compound the damages from heat. As your shingles and other roof materials weaken, they can create cracks or holes where water can enter. When this moisture accumulates, mold and mildew can grow in these spaces, spreading throughout your home. Mold is not safe for your family or pets.
Thermal Shock: As mentioned above, thermal shock occurs when your roofing materials suddenly contract or expand as temperatures dramatically change. This can create warping which weakens the roof's structure and opens up gaps where pests or water can enter your home.
How to Prevent Heat Damage on Your Roof
Your roofing system is one of the most important, and most expensive, investments in your home. Though there may be no way to stop the Las Vegas heat from hitting your roof, there are ways that you can proactively prevent your home from incurring severe damage. One of the best ways to protect your entire roof system is to schedule a roofing inspection.
How often should you have your roof inspected? That depends on how well you want to safeguard this structure. Roofing systems are designed to handle wear and tear for over a decade, however, prolonged exposure to the Las Vegas climate can accelerate damage. For instance, you may schedule a roof inspection five years after its installation only to discover that heat damage has led to warping over the last two years.
While some will recommend scheduling a roofing inspection every two to three years, the experts at First Quality Roofing & Insulation encourage you to have your roof professionally inspected annually. We offer a comprehensive roof maintenance program that includes a 17-point checkup, large debris removal, and annual gutter cleaning. If we discover that heat has damaged your roof, you'll receive a discount on repairs and diagnostic fees.
Has it been too long since your roof was inspected? Don't let this vital system of your home burn up your budget and peace of mind. Contact us today at 702-262-7847 to schedule an inspection.