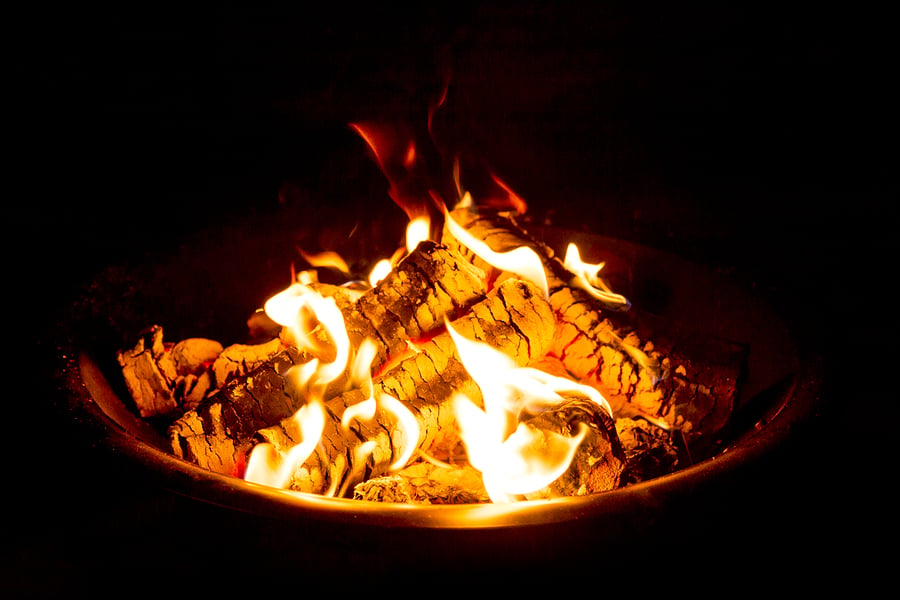 Ready to enjoy the cool outdoor temperatures and break out your fire pit? There are five materials that you should avoid burning next time you plan a backyard bonfire:
Avoid Burning These 5 Things in Your Fire Pit
Accelerants
One of the biggest mistakes that homeowners make when managing a fire is using accelerants to increase its volume. Using gasoline, kerosene or other flammable liquids like lighter fluid is not a wise decision. These are dangerous to manage and can result in explosions or spread the fire to areas where you don't want it. Instead, consider lining the bottom of the fire pit with charcoal to keep the flame going, and adding dry kindling to slowly increase its size.
Paper & Cardboard
Kindling is an excellent way to keep a fire going. Unfortunately, many homeowners may be tempted to use magazines and newspapers or stacks of cardboard to build a bigger fire. These materials are manufactured with chemicals that are released as the substance burns. More importantly, cardboard has the potential to float into the air when it is on fire, which could cause nearby trees or even homes to catch on fire too!
Plastics
Plastics are another poor choice of material to put into a fire pit. All plastics contain toxic chemicals that are released into the air when burned. Not only are these fumes bad for the environment, but they also have the potential to cause health issues if inhaled. Use a natural substitute like firewood or charcoal instead.
Trash
Metal cans, glass bottles and other pieces of trash may release chemicals into the air, create an unpleasant odor and even damage your fire pit if burned. It's possible that burning trash is also against the law in your area. Before you start a fire, make sure all trash around or in the fire pit is collected and disposed of properly.
Certain Types of Wood
Believe it or not, there are many types of wood that you should not burn. Wood that's been treated with chemicals, such as particleboard, pallets and painted or finished wood will release toxic gases when burned. Always use natural wood when lighting your fire pit, especially dense woods like maple or oak that will sustain the fire longer.
Winter weather presents an excellent opportunity to enjoy a night around the fire pit. By responsibly avoiding burning these five materials, you can ensure that your bonfire is safe and comfortable. For more tips on enjoying the winter season, visit our blog.