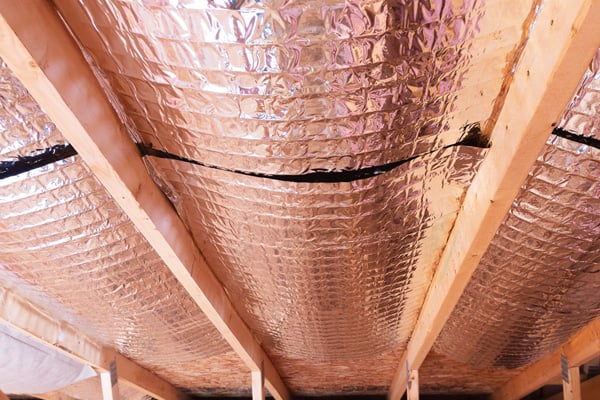 If you have noticed that your home isn't as comfortable as you would like throughout the year, the problem might not be your HVAC system. In fact, many homeowners are surprised to learn that the source for their discomfort is often their home's roof and attic. This is why the right insulation is so important.
What Is Radiant Barrier Insulation & Why Do You Need It?
Although roofing shingles and the underlayment beneath it protect your home against moisture, these elements alone are not enough to protect against the heat that penetrates through. When the sun hits your roof, the materials are heated, and the roof then radiates this heat into the attic and air ducts. If your roof is exposed to the sun all day, the heat will travel directly to your attic and cause your home's temperature to increase.
However, radiant barrier insulation reduces this heat gain by limiting the transfer of heat from the roof to the attic. There are two types of radiant barriers that can insulate your home: foils and sprays. The foil can be installed on the decking of your roof and can reflect as much as 97% of the sun's UV rays. The spray is placed on the roof itself and can deflect up to 83% of UV heat. Both are effective ways to insulate your home, and when used together, they provide maximum UV protection.
Las Vegas Insulation Specialists

Radiant barrier insulation solutions can be incorporated into new homes, as well as existing structures. Though the radiant barrier foil and spray can be used together or separately, different solutions may be more effective for each house depending on factors like sun exposure, attic size and the level of comfort you want to achieve.
Let the insulation specialists at First Quality Roofing & Insulation help. We carry a full range of insulation solutions. They'll be able to advise you on whether or not radiant barrier insulation is right for you. Contact us today at 702-262-7847 to learn more about how our attic insulation products can keep you comfortable every day of the year!