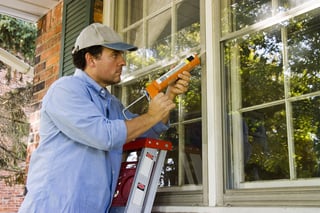 Living in an older home offers a lot of history and charm, but it usually comes with its share of higher costs, especially with energy usage. Modern heating and cooling systems are far more energy-efficient than those installed in the "old days," as are windows, roofs and insulation.
Older homes were built with energy efficiency in mind with thicker walls, more trees, shutters and adjustable venting, but today's technological advances help improve those existing features and, in most cases, are more health conscious and eco-friendly. If you want to save energy and make your older home more livable, a Las Vegas home insulation pro can show you how easy it is to do.
Top Improvements for Energy Efficiency
The best improvements are those that offer energy efficiency, increase your home's value and save you money over the long term. Here are a few of the best ways to get started:
Get an energy audit. Here in Nevada, you can get a free home energy assessment where an advisor will check out your home and show you how to conserve energy and save money on your power bills. They'll also provide you with a personalized energy savings plan to improve your home's energy efficiency. If you want an even more comprehensive audit, hire a professional company that charges for their services. It's well worth the expense for the savings you'll realize.
Seal it up. The better the seals in your home, the more energy efficient it will be, as heat and conditioned air cannot easily escape. Air ducts, windows, doors, pipe inlets and the attic are just some of the places you can seal. It's one of the best energy efficient upgrades you can make on your older home.
Upgrade the water heater. Consumer Reports estimates a water heater can represent nearly 20% of your home's yearly energy costs. If your water heater is 10 years old or more, consider buying an energy-efficient one.
Upgrade insulation. Most older homes fall short on adequate insulation, so chances are good you could benefit from an upgrade. The amount of additional insulation you need depends greatly on the original construction of your home. Many people immediately think of the attic for installing more insulation, but adding insulation to the walls of an older home can also increase its energy efficiency. You'll also enjoy the more even temperature throughout the house!
Las Vegas Home Insulation
An older house doesn't need to be an efficient home. Besides lowering your energy costs and having a lesser impact on the environment, these small upgrades can lead to big increases in your home's comfort and satisfaction.
If you have an older home in the Las Vegas area and think it might be time to add some insulation, we invite you to download our helpful guide "Could You Benefit From New Insulation?" and then contact us for more information and a free estimate. We look forward to helping you make your older Las Vegas home a more energy-efficient one!