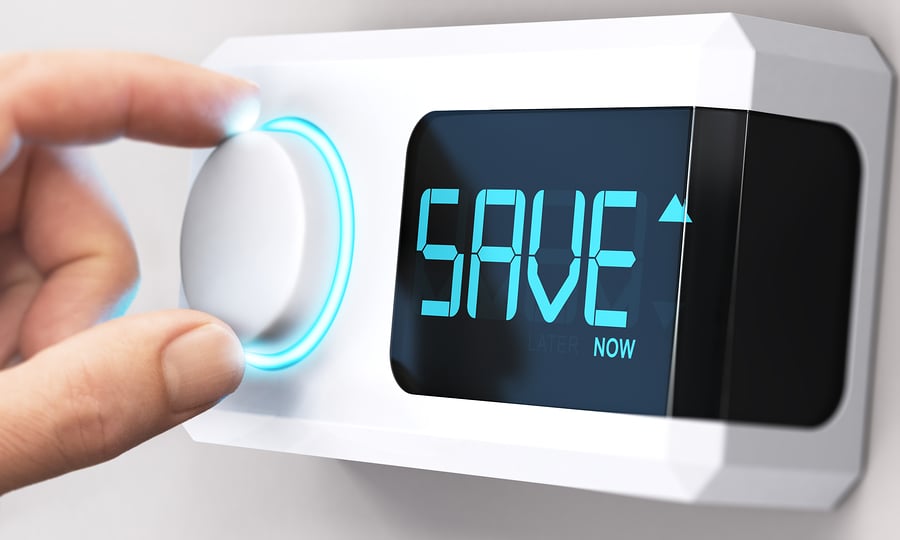 Whether you love the winter weather or are counting down to warmer days ahead, there is one place we can all agree that the cold air definitely doesn't belong – inside the home. Keep your home comfortable and reduce your energy consumption with these tips on how to conserve energy during the winter:
Adjust the Thermostat
When it comes to heating your home, one degree may seem insignificant, but every degree you lower the temperature can make a notable impact on your home's energy costs. Aim to keep your thermostat set as low as is comfortably possible for your family. Dressing warmly, wearing thick socks or slippers, keeping plenty of throw blankets on hand, and using throw rugs on hardwood flooring will help keep you warmer at a lower temperature setting.
For further savings, adjust your thermostat down 10 to 15 degrees when you are away or asleep. If you can make this change for 8 hours per day, you could save up to 10% annually on your heating and cooling costs. You may want to consider installing a new smart thermostat. Many of them offer features like the ability to easily adjust from your phone (even when you aren't at home), learn your habits and adjust your settings accordingly, and find ways to help you save on energy costs.
Change Your Filters
Changing your filters is an important step in the regular maintenance of your home's HVAC unit. It's an easy task to perform yourself and the filters are usually fairly inexpensive. Most people should change their filter out once a month. If you are using a HEPA filter, those need to be replaced every few months. By changing your filters, your heating system can operate more efficiently, allowing for better distribution of heat throughout the home.
Flip Your Fans
You may not have ever noticed it before, but most ceiling fans have a small switch on them that allow you to change the direction in which the fan spins. This small change can make a big difference in keeping your home comfortable in every season. During the summer, run the fan counterclockwise, as this will pull the hot air up toward the ceiling. But during the winter, change the fan to spin clockwise. This will help to push down the warm air that naturally rises to help keep you warm.
Heat What You Need
If you have rooms that you don't use, seal off the vents and close the door to direct more heat and air flow towards the spaces you use most. You can also use space heaters in the living room and bedroom to help lower your thermostat setting.
First Quality Roofing & Insulation can help you decrease your energy usage and save money year-round with our premium attic insulation services. Contact us today at 702-262-7847 to discuss what options will work best for your home and needs this winter.