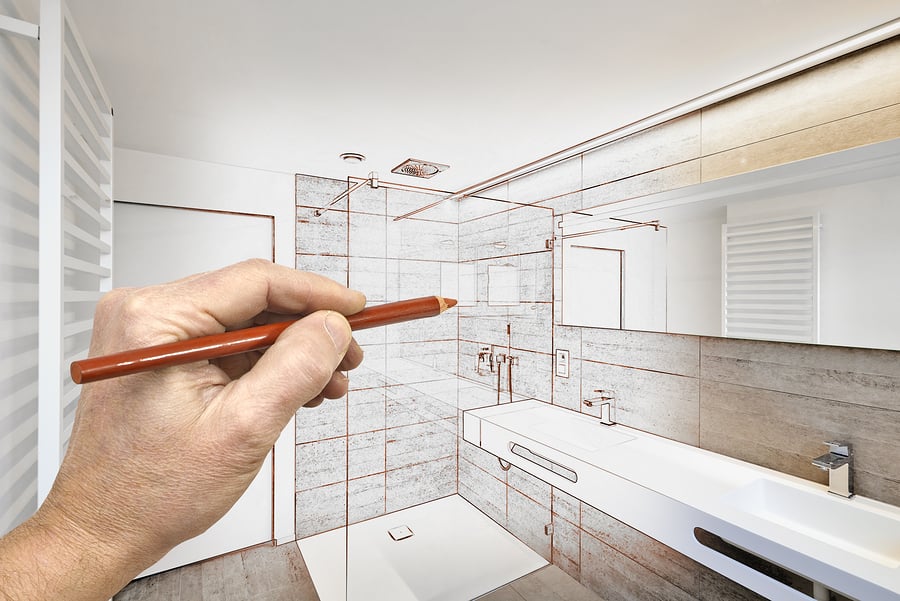 When you start to renovate your home, it's normal to get excited about all your customization options. However, when it comes time for you to sell, too much customization often makes it difficult to get a decent offer. Make sure this doesn't happen to you by avoiding these four home renovation mistakes:
4 Home Renovation Mistakes to Avoid
Overdoing the Amenities
When home renovations get too outrageous, you'll be faced with the prospect of either waiting years for the right buyer to come along or drastically slashing your prices. Decide whether the renovation you're considering is worth this trade-off before you make the commitment.
Encroaching on the Yard
While adding more square feet to a home is sometimes a good investment, pay attention to how it affects your outdoor areas. A huge home with a tiny yard is a turn-off for many buyers. While evaluating your project, also think about how big your yard will be in relation to other yards nearby.
Having Too Many (or Too Few) Bedrooms
Before changing the number of bedrooms in your home, consider the average for your neighborhood. If your home has fewer bedrooms than the others in your area, it will be less competitive. While six- and seven-bedroom homes aren't in as high demand anymore, most buyers want homes with at least four bedrooms. This is something to think about before you consider turning one of your spare rooms into a walk-in closet or media room.
Ignoring Local Property Values
It's never a great idea to have the largest and most lavish home in your area. Before making any renovations, check out nearby homes to determine the average property value, square footage, and the number of bedrooms and bathrooms. If all the homes in your area are selling for $400,000 and you upgrade yours to a $700,000 home, don't think that's how much you're going to get when you sell it. Building a home that's far more luxurious than the ones around you might give you bragging rights, but it's definitely not going to give you the resale value you want.
Upgrading Your Property the Right Way
While extravagant renovations might not give you a great return on investment, there are many upgrades that will improve your property value. Keeping your roof in great shape, updating your attic insulation, and adding solar panels are all excellent home investments. Contact us today at 702-262-7847 to discuss your goals and request a free estimate.