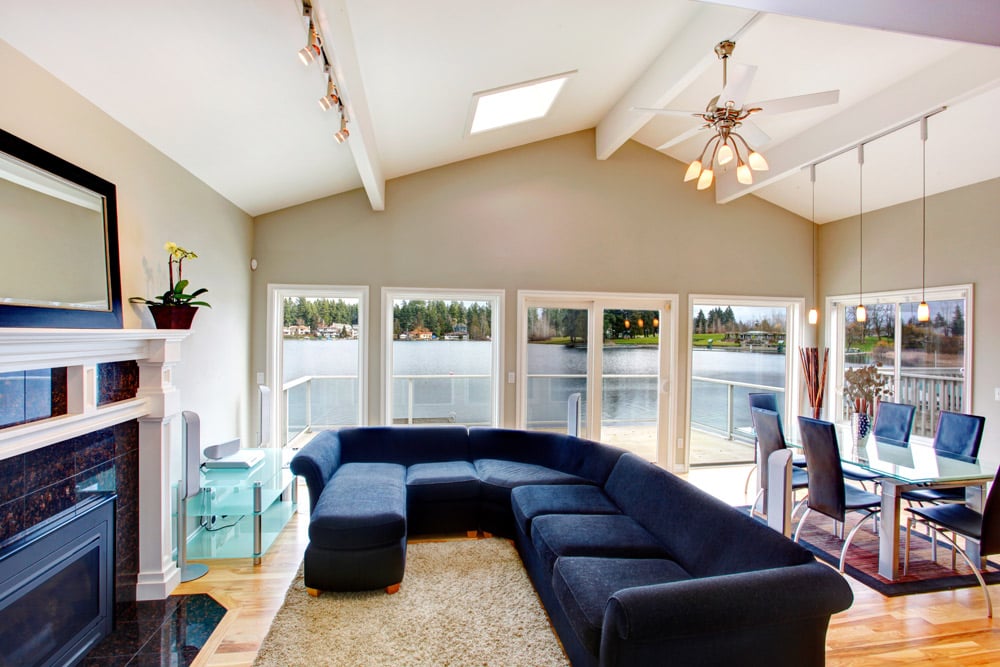 Cathedral ceilings make any room look bigger – and they create space for other desirable features such as towering picture windows, oversized chandeliers and ceiling fans. Yet, you may notice the room in your home with the cathedral ceiling feels chilly in the winter and warm in the summer. The solution could be the need for proper ceiling insulation
H2: Why Cathedral Ceilings Need Extra Ceiling Insulation
The Aesthetic Appeal Can Present a Challenge
While they can look stunning, cathedral ceilings exact what might be called an energy and comfort penalty. This penalty often results from a coupling of too much air leakage and too little insulation. Here's the science of what's going on:
Cathedral ceilings, obviously, do not have attics. Where an unfinished attic allows for a thick blanket of insulation – with an R-value of between R-49 and R-60 – a less roomy cathedral ceiling insulated with fiberglass batts (the most common insulator) can provide an insulating value of only about R-30. Right from the start, cathedral ceilings function at a disadvantage.
Air leaks in the roof can cause heat to gather in the summer. This will cause the temperature of your home to rise. Proper insulation seals the crevices where air could otherwise leak through, thereby eliminating unnecessary heat gain.
The recessed lights installed in many cathedral ceilings exacerbate the energy deficiency. This occurs because the can-shaped fixture housings extend into the rafter bays, which interferes with the coverage of the insulation. Even more heat is lost in the winter as warm air escapes through the steel housing units.
Spray Foam Ceiling Insulation to the Rescue
The U.S. Department of Energy states, "Properly insulating your cathedral ceilings will allow ceiling temperatures to remain closer to room temperatures, providing an even temperature distribution throughout the house." The department also recommends the application of spray foam insulation under the rafters.
For more information on insulation options, contact First Quality Roofing & Insulation at 702-262-7847.