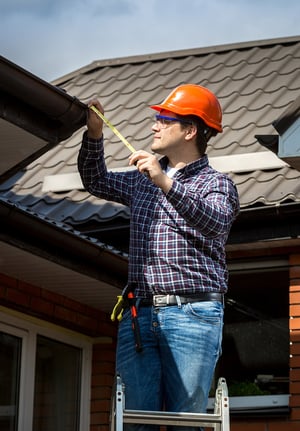 You probably don't think much about your roof unless something goes wrong with it. But it's an important part of your home that protects you and your family, the interior of your home, and your belongings. Some damage can be obvious from the ground, but other types can only be identified by a professional who is trained to perform a thorough roof inspection.
Reasons to Schedule an Annual Roof Inspection
Spotting Early Signs of Weather Damage
Weather won't get better on its own and will become worse over time. If your roof inspector can identify and repair the damage early, you'll be able to eliminate or minimize more significant, costlier damage.
Making Sure Materials Are Properly Installed and in Good Shape
A previous roofer may not have installed your roofing materials correctly, or the materials may have loosened or become damaged over time. A roof inspection can determine whether your roof should be replaced soon or if it can provide more years of protection.
Checking for Proper Drainage
Your drainage system needs to move water and debris away from your roof. If the system becomes clogged, it could cause water to accumulate, resulting in leaks. A roof inspection will make sure that your drainage system is working as it should to protect your roof.
Looking for Signs of Leaks
You may spot a roof leak that shows up on the ceiling or walls of your home, but this type of damage can often be spotted first in the attic due to wet insulation or other signs of damage. A roof inspection can also include an inspection for signs of leaks in the attic.
Giving Professional Advice
If a roofing inspector finds signs of damage or excessive wear on your roof, he or she can provide professional advice on what your best course of action is. A repair can often help extend the life of your roof.
If you're unsure whether or not your roof needs maintenance, it may be time to schedule your annual roof inspection. Contact us at 702-262-7847. Our professionals will perform a 14-point inspection and will identify any issues with your roof and drainage system, which will help your roofing system last longer, so it can continue to protect your family and home.