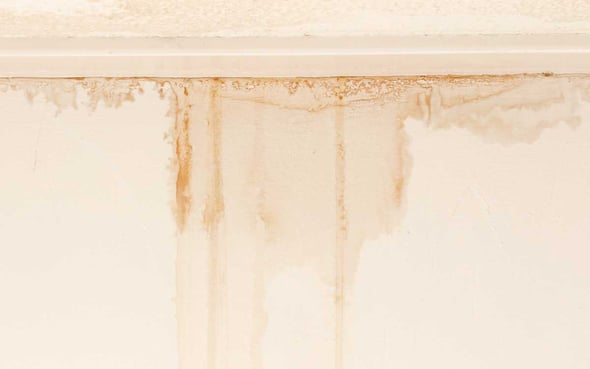 People seem to have a knack for offering unsolicited advice and resolving your everyday problems. There is no shortage of family, friends, even websites, offering you oodles of advice and guidance on what you should or shouldn't do. This is especially true when it comes to general home repairs and maintenance.
But while everyone might have their own two cents to throw in about what should be done with something like roof leak repairs in Las Vegas, they aren't the ones who are going to have to live with the consequences of their advice. Here are some of the more common bad advice we hear people give when it comes to how best to tackle roof leak repairs in Las Vegas.
"Just ignore the leak, it'll go away." Out of sight, out of mind. Right? Wrong! You can't ignore roof leak repairs in Las Vegas the way you might with a squeaky door handle (although even that, we'd recommend repairing as soon as possible). Sure, maybe your roof only leaks when the rain comes and disappears once the storms move on, but the negative impacts of those leaks aren't going to disappear so readily. The water that has leaked through your missing or broken shingles will often saturate the various wooden components of your home's building structure. This can create an ideal environment for mold and mildew; interior contaminants that are a hazard to your health and your home's structural integrity.
"Go for the best price." While price is always going to be an important factor, it should never be the only factor you should consider when determining who and how you're going to go about roof leak repairs in Las Vegas. A quality repair product installed by a licensed and insured roofing contractor will cost you a bit more than the haphazard repair of handyman Joe with the roofing van, but that price reflects a better fix. Professional teams aim to repair not just the symptoms of roof leaks, but to resolve the underlying issue for a longer lasting, higher quality repair.
"Just DIY-it or have X take care of it." Again, there is a reason why quality work has certain market rates. There are a number of safety hazards involved with working on roofs, in addition to certain municipal and HOA codes that must be followed when performing structural repairs. Not understanding these codes and best-safety practices can lend you or your friend making the roof leak repairs in Las Vegas much more expensive in the long run as further, more expensive repairs will likely become necessary.
To learn more about what's involved with roof leak repairs in Las Vegas, or to schedule a roof repair estimate for your home, contact First Quality Roofing & Insulation today at 702.262.7847.