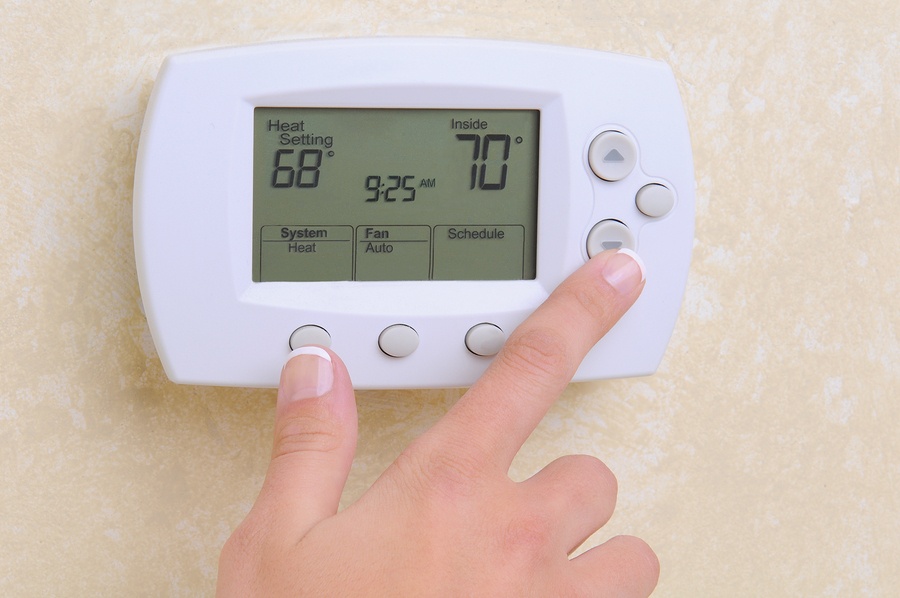 Some household myths have been around so long and have spread so wildly that they're no longer myths; they've become urban legends. One such legend is that homeowners should not dial down their heat before leaving the house during the fall and winter. The thought is that the furnace will have to work harder to warm your house once you return. The warning is clear: a furnace that works harder will cost you more money to operate, so leave that dial where it is before you walk out the door.
First Quality Roofing & Insulation didn't become Las Vegas's No. 1 roofing company by spreading myths; we got there by educating our customers and setting the record straight. So, let us help you set your thermostat "straight" too, while underscoring the pivotal role that insulation will play in the months ahead.
Furnaces Don't Run "Low" or "High"
Like many myths, the one about lowering the heat before leaving home is partly correct. If you wish to save money on your winter energy bill, there is no better way to meet this goal than to run your furnace less often. The same logic applies to running an air conditioner less often in the summer. In fact, the less you use anything, the less it will cost you to operate.
Where the myth goes astray is with the notion that a furnace will end up "working harder" when you return home and raise the temperature from, say, 60 degrees to 72 degrees. Your furnace – like your air conditioner – has two settings: on and off. It does not run on a graduated system, such as "low," "medium" and "high." This said, your furnace may have to run longer to heat your home from 60 degrees to 72 degrees, but this length of time should equal a matter of minutes. And this is nothing compared to the savings you will reap by leaving your thermostat set at 60 degrees while you're gone.
This tip mirrors recurring advice from the U.S. Department of Energy: "When you are home and awake, set your thermostat as low as is comfortable. When you are asleep or out of the house, turn your thermostat back 10 to 15 degrees for eight hours and save around 10 percent a year on your heating and cooling bills." In other words, since no one wants to return home to a stifling hot house in the summer, raise the temperature by 10 to 15 degrees before you leave for the day and then lower it when you return home. If raising and lowering your temperature manually sounds like too much of a nuisance, install a programmable thermostat so that you can schedule your thermostat for a day or several days at a time. You can always override the settings if you want to.
Insulation Provides the "Crowning Touch"
Achieving cost savings at all times of the year isn't as simple as just adjusting your thermostat, however. Since you don't want the conditioned air you're paying for to escape through cracks in the doors, windows and other places in your home, you should track down and seal air leaks.
Then follow up and make sure your home is properly insulated, especially in the attic and unfinished spaces. If your home is like many others in Las Vegas, its insulation has deteriorated to the point where it no longer does its job. First Quality Roofing & Insulation can reverse this condition in no time. As Las Vegas's premier roofing and insulation company, it's part of the reason why we've become a bona fide urban legend. Contact us at 702-262-7847 to learn more about insulation and keep the temperature of your home comfortable while saving money.