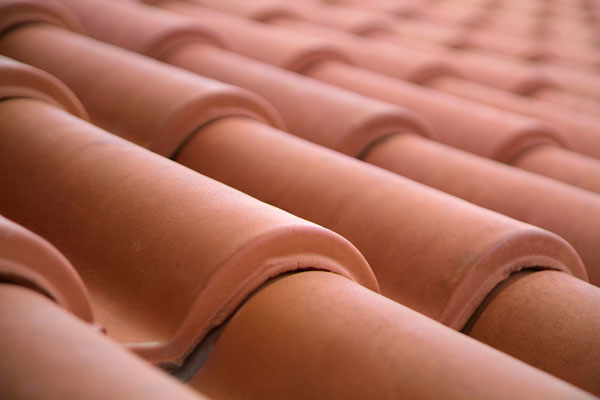 Your roof is arguably the most important part of your house. Without a well-kept roof, all other aspects of your home are compromised. There are a number of ways you can tell if you're in need of tile roof repair without subjecting yourself to the dangers involved with crawling around on your roof. Leave the up-close-and-personal inspection to professionals, but do be on the lookout for suspicious activity you can spot from the ground or interior spaces.
Things to Do to Avoid the Need for Tile Roof Repair
1. Give Your Attic Some Attention
Grab a flashlight and head to the highest spot inside your home. If your exterior top layer is having troubles, you'll likely be able to spot signs of distress in your attic. Look for:
Places where the roof may be sagging
Dark spots that could indicate water damage or leaking
Cracks through which outside light shines in
2. Take a Trip Outside
There are many potential problems you can spot from the ground. You can often spot shingles that are struggling when they display signs such as any of the following:
Curling
Blistering
Buckling
Rotting
Algae growth (dark or greenish stains)
Cracking
Tearing
Balding
You should also be able to spot places where shingles are missing. Any time you're missing shingles, you need to call tile roof repair experts immediately to prevent moisture from invading your home and causing further damage.
3. Take It to the Top
Some telltale signs show themselves above ground, but still within safe reach for your own inspection:
Gutters will hold an excessive amount of shingle granules if your tiles are experiencing advanced wear.
Penetration places such as chimneys, vents and pipes may display wear or have loose material hanging around them if your sealant isn't doing your structure justice.
Gutters need to be tightly secured and free of debris. If not, water may not be able to find its way away from your roof which could cause it to back up beneath the shingles, damaging the tiles and allowing moisture to appear beneath the roof's surface.
4. Avoid Over-Aging
Even the most perfectly installed roofs have a lifespan. Generally speaking, roofs need to be replaced every 15 to 20 years. If your roof hasn't been regularly inspected (at least once annually – ideally twice a year) since it was installed, it's imperative to have a professional inspect it immediately. Well-maintained roofs may be able to outlast the typical lifespan, given they're inspected and repaired regularly. Preventative maintenance and ongoing upkeep will help you make the most of your investment.
Not sure if you're in need of tile roof repair? The last thing you want to do is find out the hard way that you let your tiles go too long. Schedule an expert roof inspection from our roofing pros at First Quality Roofing & Insulation today!