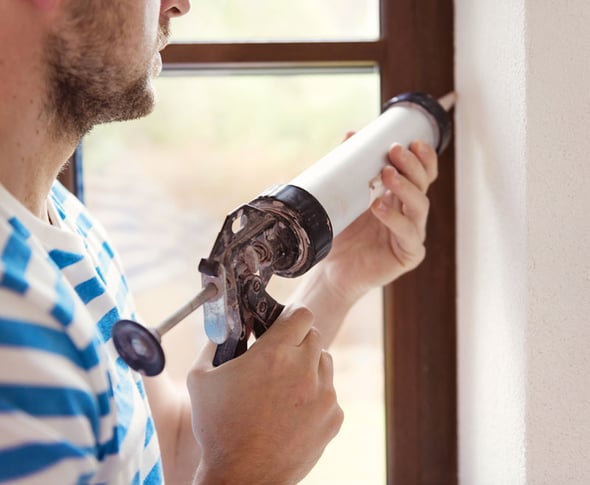 With heating and cooling costs increasing year by year, one of the best ways to keep your bills manageable is by ensuring that you have the proper amount of attic insulation in your Las Vegas home. It helps reduce the heat lost to the attic during the winter, and keeps the hot attic from warming the interior too much during the summer. Though installing quality attic insulation is a good start towards reducing costs in your Las Vegas home, there are several other factors that can affect your savings and comfort.
Air leaks: Insulation cannot perform well if your home is drafty, allowing condoned air to escape or outside air to find a path in. Any holes in the exterior walls, the attic floor or the ceiling below the floor should be sealed with caulk or expanding foam insulation, including openings for electrical wires, plumbing vents, pipes and soffits. Appliance flues and non-contact recessed lighting must be sealed with the appropriate heat-resistant materials.
Drafty windows and doors: Another source of drafts and heat loss is leaky or poorly-insulated windows and doors. Replace worn weatherstripping on doors and windows, especially on pet doors, and apply caulk around the edges and other drafty joints to seal them. Avoid going in or out frequently during heating or cooling season, and keep the doors and windows closed.
Sources of heat: During the summer, heat gain can dramatically increase your energy costs. Heat-generating appliances like incandescent lighting, ovens, dishwashers and clothes dryers can raise the temperature quickly, and should only be used during the cooler parts of the day, if possible. Solar gains from south and west-facing windows can also add to the temperature, but can be minimized by using curtains and other window coverings during the day.
Duct losses: Leaking or improperly-insulated ducts can also have a large effect your comfort and savings. Have the ducts professionally inspected, sealed and insulated to reduce heat losses and gains.
Once these factors are accounted for and corrected, you can save from 5 to 20 percent on your energy costs by installing the proper amount of attic insulation in your Las Vegas home, according to the EPA. To learn more about the benefits of attic insulation, contact First Quality Roofing and Insulation.