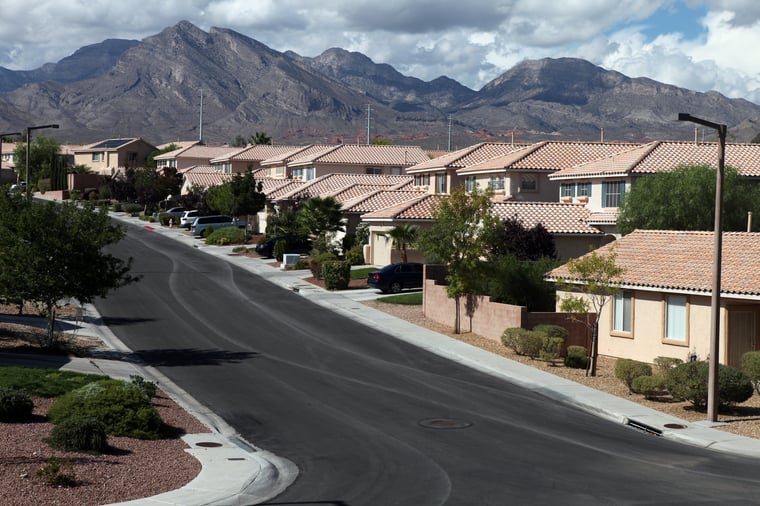 Living in Las Vegas has many advantages, especially when it comes to weather. Unlike other cities, we thankfully don't have to contend with significant amounts of snow or rain throughout the year. However, our warm weather can still cause problems when it comes to our home's roof.
At First Quality Roofing & Insulation, we know how important a sturdy, structurally sound roof is. These fixtures protect your family and possessions from whatever the weather brings. Unfortunately, the weather brings its own share of problems and can compromise the integrity of your roof.
How Does Climate Affect Roofs?
Different weather events can create various problems for your roof. The presence of these six elements is sure to damage your roof over time.
Heat: High temperatures do not do your roof any favors. As your roof absorbs the heat, materials can begin to swell or shrink. Your tiles or shingles can become brittle and start to crack or become displaced. Your roof also needs proper ventilation as well to ensure that heat is being transferred out of the home.
Humidity: Heat and humidity are separate issues. When our humidity levels rise, especially in the winter, it can encourage the growth of fungi like mold, mildew, and algae. These growths can spread across your roof quickly and cause damage. Mold can even find its way into your home and create health hazards for your family.
Sun Exposure: Our desert sun can also harm your roof. Sitting under the intense UV rays nearly every day, your roof can degrade over time. The UV rays will break down your roofing materials, a process that's accelerated by the presence of high heat.
Rain: No one wants a leaky roof but even the slightest amount of rain can lead to major leakage if the roof is damaged. Water can seep through the smallest of cracks and holes, creating mold inside the home and resulting in leaks. Clogged gutters can also fill up with rainwater which then overflows into the eaves to create additional problems.
Wind: We might not look at wind as a damaging force, but strong wind can create terrible problems for your roof. At very least, strong gusts can move your roofing tiles and panels around and leave the roof exposed to rain, sunlight, and heat. At its worst, heavy winds can propel objects through the air or cause tree branches to snap, both of which can damage your roof on contact.
Snow: Although snow is rare in Las Vegas, it's still helpful to know how the occasional flurries will affect your roof. Along with wind and rain damage, moisture can increase the damage in other areas of the roof like the eaves. Significant snowfall can also clog your gutters and the additional weight on weak spots can cause your roof to collapse.
What's the best way to protect your roof from the Las Vegas climate? Schedule a roof inspection today or enroll in our maintenance program so we can keep your roof in great shape season after season. For more helpful roofing tips, visit our blog. To have a licensed professional assess your roof for climate damage, call First Quality Roofing & Insulation at 702-262-7847 today!