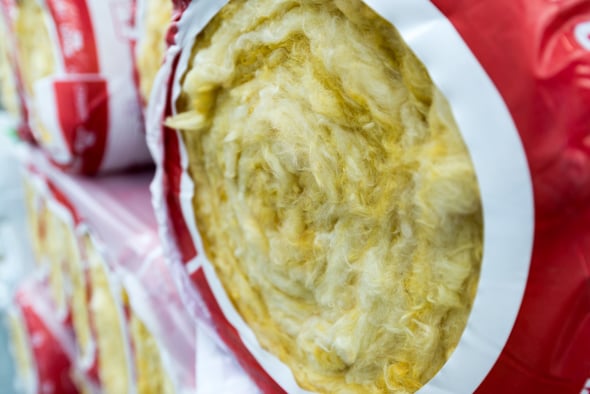 Who could blame you for feeling a little nervous? After all, as you look around your attic, you're out of your element.
But if you're trying to determine if you need attic insulation – and if so, gain a general idea about how much you might need – you will need two "tools": your eyes and a tape measure.
Let the attic insulation experts at First Quality Roofing & Insulation ease your nerves and guide your way. Attics are their element, and they stand ready to assist your best efforts to ensure that your home is properly insulated so that yo're not paying a dollar more than necessary to cool your home.
Begin with a visual inspection
Begin by viewing the expanse of your attic. If the insulation is level with or rests just below the floor joists – so that the floor joists are visible – you should add more attic insulation, says the U.S. Department of Energy. By contrast, "if you cannot see any of the floor joists because the insulation is well above them, you probably have enough and adding more may not be cost-effective," the department says.
But look closely. It's vital that the insulation is evenly distributed across the expanse of your attic. Look for low spots and especially insulation "drops" near the eaves. It's common for insulation to look ample in the middle of an attic and then drop off near the walls and corners.
Unfurl your measuring tape
If you want to know how much insulation you might need, grab your tape measure. Before you take measurements around your attic, be sure to step only on the joists so that you don't accidentally puncture a hole in the ceiling of the room below your attic. And avoid contact with electrical wiring – two other reasons you might wish to turn to the experienced pros at First Quality Roofing & Insulation. Remember that they are in their element in attics of all shapes and sizes; assessing and installing attic insulation in Las Vegas is their specialty.
Insert your tape measure into the insulation until the tape measure comes into contact with lumber. Measure the height of the insulation in this manner in several places throughout your attic.
Sufficient attic insulation in Las Vegas typically measures a depth of between 10 and 14 inches. Your attic insulation might be made of fiberglass batts, loose-fill, cellulose, rigid foam or foam-in-place insulation.
First Quality puts attic insulation in Las Vegas to the test
Even if your attic insulation appears adequate, you might have reasons to be skeptical of your findings, especially if:
The temperature in your home varies widely from room to room
The second floor feels much warmer than it should
Your utility bills are increasing while your energy usage remains fairly constant. (One potential problem? Your attic soffit vents may not be properly sealed, causing your attic fan to pull cool air from your home up into the attic. The result: your air conditioner works longer to cool your home.)
For these and other scenarios, turn to a simple online quiz offered by First Quality Roofing & Insulation. It is another tool that can help you determine if your home could benefit from more insulation.
Remember that there is no substitute for a thorough attic inspection by First Quality Roofing & Insulation. Like many Las Vegas homeowners, you could be losing 30 percent or more of the cool air you're paying for because of insufficient insulation. First Quality can get to the bottom of it – because we're always in our element when we're saving homeowners money.
Schedule your appointment today at 702.262.7847!