No one has to remind you that some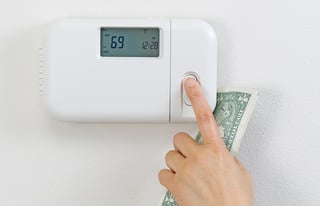 triple-digit-temp days lie ahead, so you're always on the lookout for ways to better manage your energy bills.
First Quality Roofing & Insulation is on top of more than roofs; it's on top of energy-saving tips that produce results with the help of an authoritative source: the U.S. Department of Energy. Begin by attacking "the big four fundamentals" first to ensure you get the most from the other (and easier) ideas. Skipping any one of these four crucial tasks would be like buying premium tires for your car but then failing to inflate them properly: a move in the right direction but ultimately futile.
Emphasize the fundamentals first
Now make the most of these energy-saving ideas
With new Las Vegas home insulation in place, your home properly sealed and your air conditioner humming along as it should, you'll be in a much better position to capitalize on these energy-saving ideas: