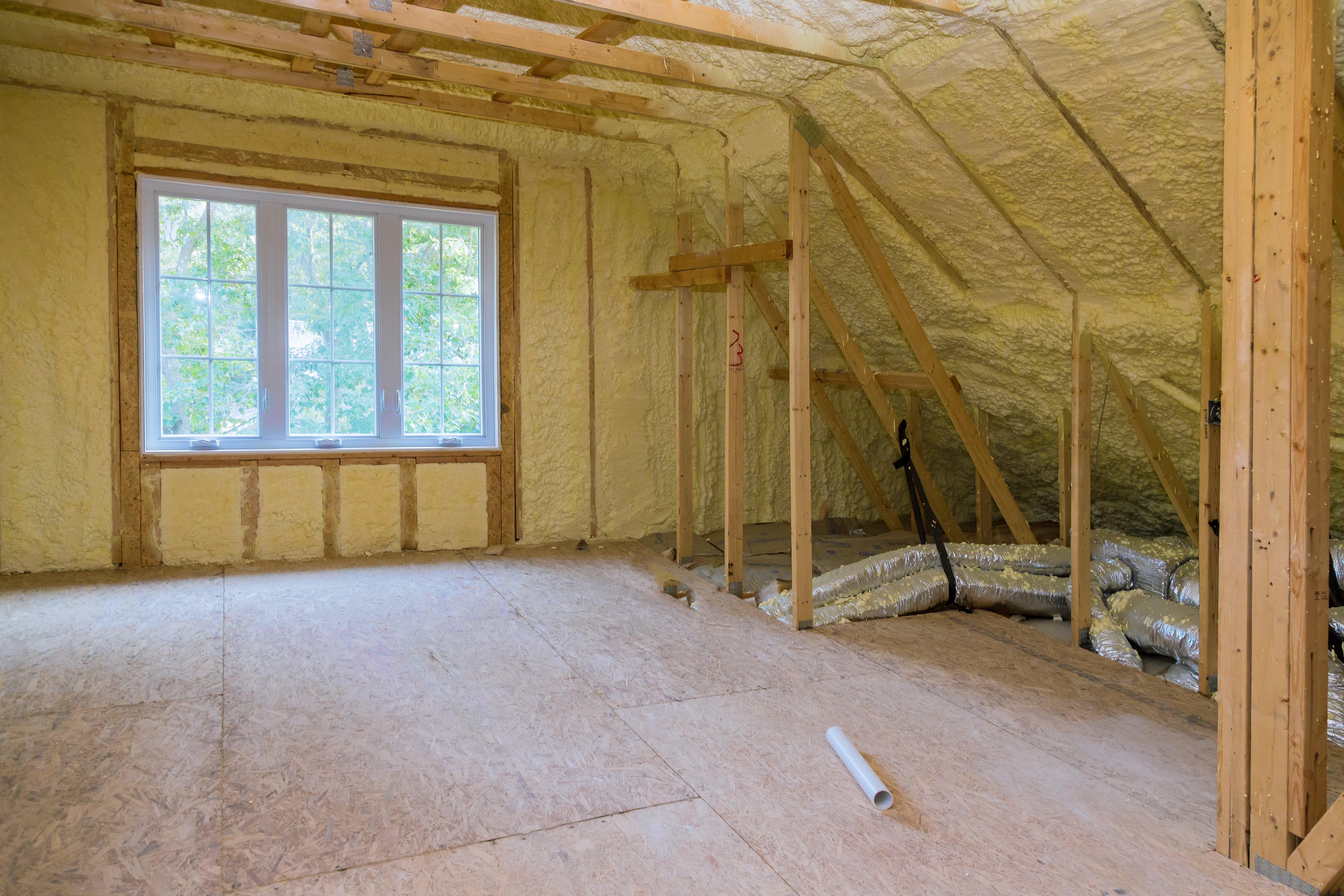 Insulation plays an integral part in ensuring that your home is comfortable during extreme months, and helps you cut down on your energy costs. This happens as insulation restricts the loss of heat during winter thus keeping the home warm and at the same time lowering your heating bills, as well as keeping your home cool during hot summer months.
If you are like many Las Vegas homeowners, once you install your insulation, you don't think about it until your energy bills start going through the roof. To help you appreciate your home's insulation and have it working as it should, we have put together a 3-part series featuring insulation facts to keep you updated on how to keep your home energy efficient at all times. Read on to find out insulation facts that will help reduce your energy costs.
1. Keep Your Insulation Up to Date
Insulation loses its efficiency over time thus putting your home at risk of uncomfortable temperatures and high energy expenses. As a homeowner, you need to ensure that your insulation is upgraded if you want to improve your home's energy efficiency. Older homes particularly need an insulation upgrade in order to meet current insulation standards.
Before upgrading your insulation, you first need to conduct an energy audit to find out the culprit that's making your home lose energy, be it the attic or the walls. Or consider scheduling an insulation evaluation to tell if you only need to upgrade your insulation or find a complete replacement.
When upgrading your home's insulation, consider the R-value of your insulation material. R-value is the measure of insulation efficiency of any insulation material. The higher the R-value of insulation material, the better it is in providing insulation for your home. If you are planning to buy an insulated door, consider upgrading its insulation to polyurethane as it has among the highest R-values.
2. Paper-Faced Insulation Is Not Ideal for Your Walls
Paper-faced insulation is the most common vapor barriers used in wall exteriors. Vapor barriers function to prevent the moisture resulting from the condensation of warm air from getting to the wrong places in your home such as inside the walls. Paper-faced insulation contains Kraft and flanges and is usually installed with the paper facing the warmer part of the house which is usually inside the house.
While paper-faced insulation can be used both in the walls and attic, it is not the best choice for your home's standard walls. This is because it produces more gaps than unfaced insulation, which makes it less efficient. The insulation is also hard to cut and is highly flammable hence not ideal for installation near electric wires and heating sources. If you are considering adding insulation, stay away from faced-insulation as they can trap moisture in between the vapor barriers.
3. Missing Insulation Encourages Growth of Mold
One of the most important insulation facts you should always remember is that missing insulation invites mold. When insulation is missing, a gap is created where warm air can pass through. The warm air then condenses to create moisture which supports mold growth, with the insulation being its feeding source. Mold especially thrives on cellulose insulation and fiberglass backing, and there is a lot of damage that mold can do. Other than eating away at your home's wooden surfaces and causing them to rot, mold is a health hazard that triggers allergies and respiratory problems.
Usually, mold may occur at the edges of the attic, walls near windows and doors, corners and near lights. With this in mind, always ensure that your insulation is installed correctly. If you notice mold but it goes away after reducing your home's humidity, there is no cause for alarm. However, if the mold keeps coming back, you need to have your insulation checked and fixed.
4. Adding Attic Insulation Greatly Boosts Your Home's Energy Efficiency
According to reports, 90% of U.S homes are under-insulated. This means that they don't meet the insulation requirements that they need to be energy efficient. With time, insulation tends to settle and become thinner than the recommended 6-13 inches for loose-fill and 7-19 inches for batts. It also loses its R-value. Be sure to get your insulation facts right concerning the recommended R-Values for your region before adding your attic insulation.
Schedule an insulation evaluation to measure your attic insulation and compare the findings with the required standards. If it falls short and/or if you can already see the joists, it is time to add some more insulation. Regardless of the type of insulation that had been installed before, opt for blown-in insulation as it allows you to get into joists and crevices. Although you can do it alone, it is recommended to hire professionals to ensure proper installation and protect you from the adverse effects of insulation materials.
5. Avoid Spinning the Flex Bit When Fishing Wires Through Insulation
When you need to fish wires through walls with insulation, your go-to tool will definitely be the flex bit or the glow rod. It is not recommended to fish wires through insulation because you risk ruining it. In case you really need to, ensure that you make contact with the wires before spinning the flex bit. Doing it too early will only cause the insulation to bunch up around the flex bit and make it difficult to retrieve the wires. Spinning the bit too early may also lead to gaps that will cause air to infiltrate.
6. Use Foam Insulation for Pipes
Most people don't understand that insulating water pipes can result in energy savings. Foam is your best bet for water pipe insulation as it is easy to cut and also affordable. You can have your pipes insulated during construction or when you are fixing other pipe-issues if you don't like the idea of doing it yourself.
Insulating hot water pipes keep the water much hotter than uninsulated pipes can. It also makes heating faster and allows for easy adjustment of water temperatures thus lowering your heating bills. Insulating cold water pipes also prevents condensation which may lead to water droplets leading to moisture damage and also protects the water inside the pipe from freezing.
With the above insulation facts, you are better equipped on the best practices to keep your insulation in good shape. If you are looking for attic insulation experts in Las Vegas, contact First Quality Roofing & Insulation for premium attic insulation services.