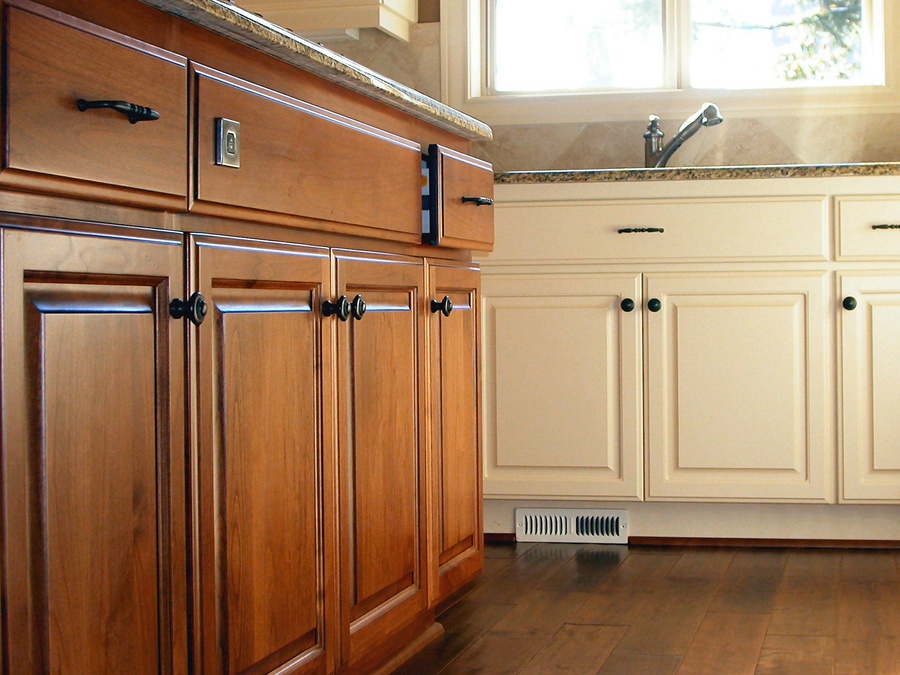 Kitchens are not only the most often used room in the home, but the one that can most often make or break a sale according to its size and condition. Whether you're considering selling your home in the near future or would like to freshen up this vital space for your own pleasure, a kitchen makeover can add significant value to your investment.
As one of the most vital and hardworking components of your overall kitchen design, cabinetry can change the entire look and feel of the room. The question is, is it better to replace or reface kitchen cabinets? Read on to learn the pros and cons of each, in order to make an informed decision that's right for you and your family.
Refacing vs. Replacing
When it comes time to update your cabinetry as part of your kitchen makeover, options include a complete replacement, or refacing of the existing materials. Consider the following:
Refacing
Environmentally friendly option reusing old materials
Approximately half the cost of replacement
Less mess, time, and inconvenience
Replacing
Ideal solution for large scale kitchen makeovers and renovations where additional square footage or reconfiguration is required to increase functionality
Ready made or repurposed cabinetry may cost less than refacing with high-end veneer or hardware
Refacing 101
The process of refacing encompasses the entire structure including the frame, doors, drawer fronts, hinges, and hardware. Framing is covered with a thin veneer composed from real wood or plastic laminate to coordinate with replacement doors and drawer fronts, and hardware is updated to round out the look.
Options
As long as your base cabinets are in good shape, solidly built, and free from major damage, refacing is a viable option for your kitchen makeover. Design choices are limited only by your imagination, with options that include:
Real wood - This is the most expensive option, with veneers ranging in price according to the type of wood used or coordinating choice of stain. Sealing is required to prevent damage from moisture due to cooking, dishwashing, spills, and more.
Plastic laminate - Choose from a vast array of color and pattern options with this more affordable, durable, moisture resistant option.
Rigid Thermofoil (RTF) - A viable alternative to solid wood or laminate doors, RTF doors are constructed from a more cost-effective fiberboard and finished with a stain and moisture resistant plastic coating.
Kitchen and bathroom remodels have one of the highest returns on investment at 80 percent or more, when completed using high quality materials and professional grade installation. Cabinet refacing is a relatively simple process which can be completed in just a few days—but the results can last a lifetime.
The team of highly trained professionals at First Quality Roofing & Insulation can help to further increase the value of your home, with top quality services that include roof replacement, maintenance, and repairs, attic insulation, and solar panel installation. Call us today at 702-262-7847 to learn more, or contact us online and let us know how we can help!