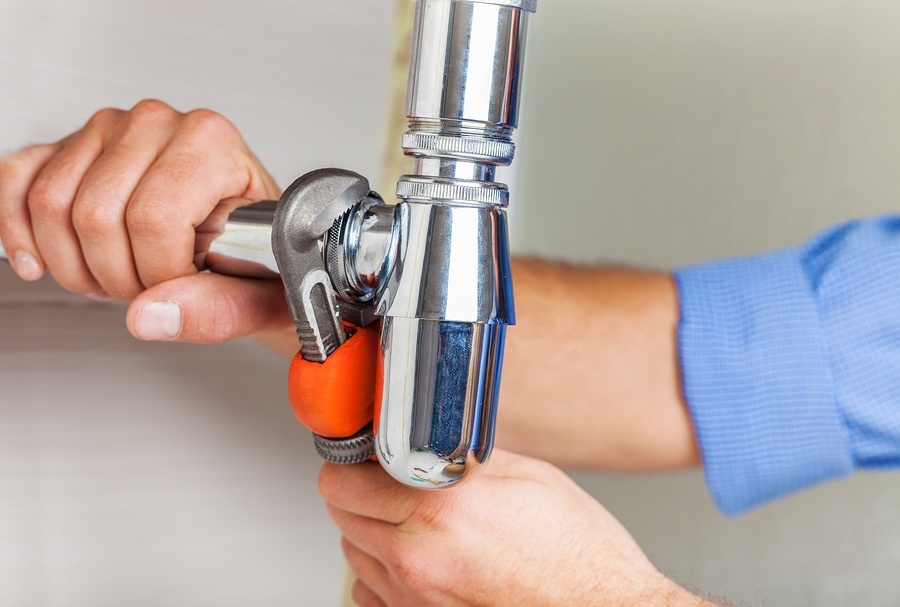 Home inspections are used to uncover the true state of your property and to identify any potential issues that need to be addressed, so you can sell your home easily. Limit the number of issues that appear on your inspection report by addressing these common problems in advance:
Check for Plumbing Issues
Potential buyers pay close attention to how the home's plumbing system works. Begin by ensuring that there are no leaks or clogged pipes in the home. An easy place to start is to turn on all the faucets in the bathrooms of your home. Once the water is running, flush your toilets at the same time. The resulting pressure will expose any leaking pipes. You should also physically inspect all faucets, sinks and showers to ensure that your drains aren't blocked or draining water slowly.
Ensure Proper Wiring in Electrical Outlets
Another area in need of close attention is your electrical wiring. Any outlets that appear damaged (or with multiple wires) will raise concern among potential buyers. Start by ensuring all wires are made of quality aluminum or copper. In addition, all outlets should have protective fuses that prevent power surges. All outlets and switch boxes should also be covered to reduce the risk of electric shock.
Ensure that All Smoke Detectors Are Functional
Smoke detectors play an important role in preventing fire damage in the home. Therefore, ensure that smoke detectors are installed and operational before an inspection is done. You will typically need to have smoke detectors in all bedrooms and hallways.
Make Sure Your HVAC System Is Inspected
Because cooling and heating costs account for 50% of the energy used in homes, potential buyers will always want an HVAC unit that works well. Old or damaged units often result in inflated utility bills, which is a deterrent to most buyers. Ensure that your furnace is not more than 20 years old (if it is, you should replace it) and have the entire system inspected for any heating/cooling issues.
Inspect Roof Gutters and the Home's Foundation
Buyers also pay attention to the current state of your foundation. If water is present near the foundation, it can gradually cause extensive damage. You can prevent this issue by installing quality gutters. Gutters (with downspouts) channel rainwater away from the foundation of your home. If you already have gutters, ensure that they're thoroughly cleaned before the inspection date. Clean gutters also prevent water from accumulating on your roof, walls and lawn.
By addressing these common problems in advance, your home inspection report will look much more appealing to potential buyers. If you need to have your roof gutters inspected, contact First Quality Roofing & Insulation at 702-262-7847 to schedule an on-site inspection today.