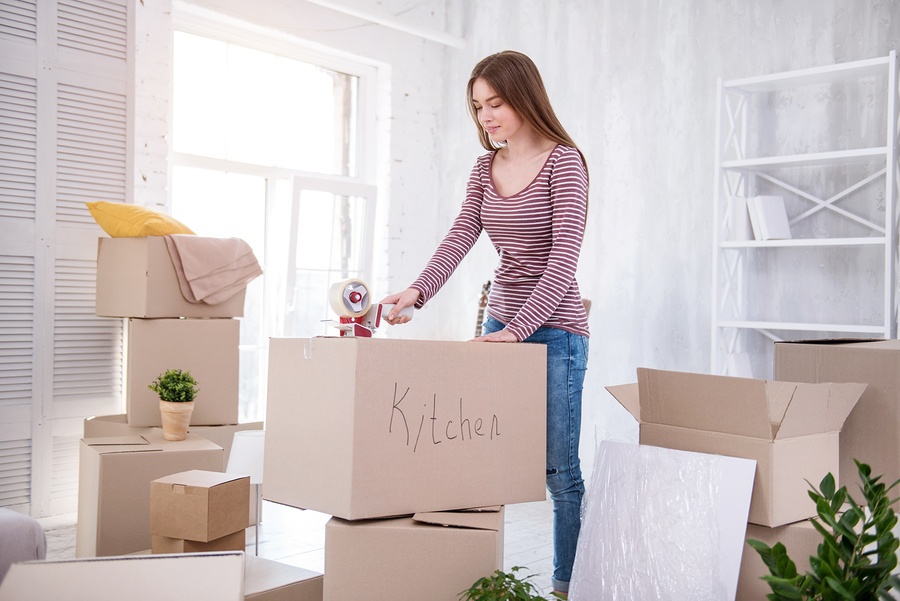 Moving to a new home is a big deal, but staying organized is the key to preventing it from turning into a big headache. It's no secret that moving all of your belongings takes a lot of work. Following these tips will help ensure everything goes smoothly:
Start by Decluttering
When you live in the same place for a long time, it's common to accumulate more and more stuff. A lot of these things you probably don't use and might not even remember that you own. There's no point in moving something from one house to another if you never intend to use it.
Use the moving process to get some decluttering done as well. Throw out anything that isn't good anymore. Donate or sell items that could be useful to someone else.
Label Your Boxes
It's a simple and seemingly obvious step to label your boxes when you're moving, but it's also easy to skip this when you're in a rush to pack. Many people think they have to "sort it all out when they get there anyways." But without labels on your boxes, you'll inevitably be unable to find something important when you need it. That leaves you either doing without it, buying another one, or digging through box after box looking for it.
Come up with a system for labeling your boxes and stick with it. Generally, you'll want to indicate which room the box is for, number the box, and list key items in contains. Keep a master list to notate the contents of each box, so you'll always know exactly where to look.
Prioritize Your Boxes
While sorting your items, consider how quickly you're going to need them again. Just like it takes time to pack everything up, it will take time for you to unbox everything and get settled into your new home. Prioritize your boxes based on how soon you think you'll need them. For example, something you'll use on your first night needs to be easily accessible, whereas seasonal decorations for a holiday that's still 6 months away don't have to be unboxed immediately.
Label Your Cords
With so many electronics, all of the cords can start to look alike – especially when they're all mixed together. Keep them organized with some masking tape and a Sharpie marker. All you have to do is loop a small piece of tape around the cord and label what device the cord goes with.
Don't Forget About Your Roof
As you're getting settled into your new house, don't forget to get your roof inspected to ensure it is in great condition. First Quality Roofing & Insulation offers a 14-point roof inspection to search for signs of damage before they turn into major problems. Contact us today at 702-262-7847.