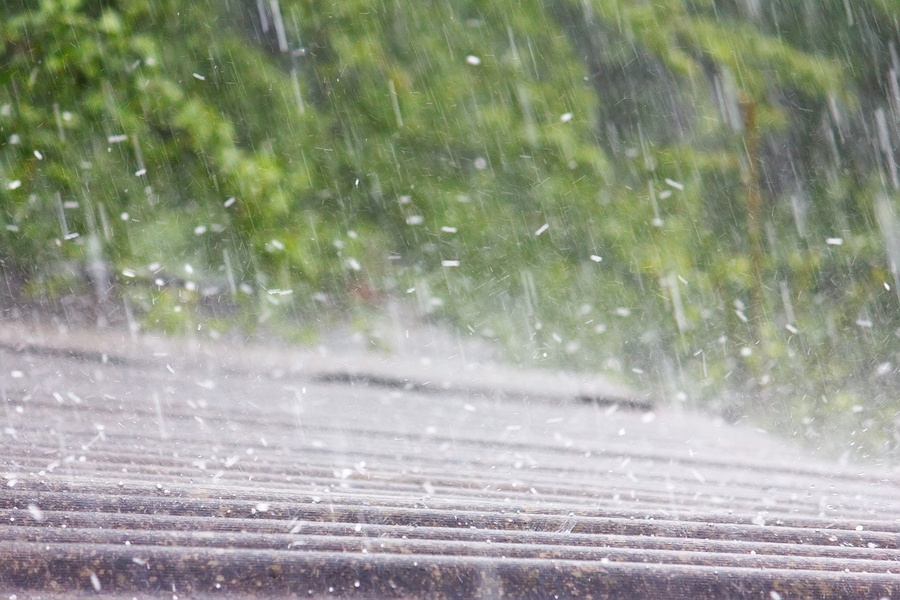 Home Advisor calculates that roof repairs in Las Vegas range anywhere from $250 to $3,000, with the most common range between $475 and $1,149. So, what do you do when only half of your roof is damaged? Is that enough to warrant a roof replacement? How much roof damage is too much to repair?
How to Handle Partial Roof Damage
One of the first questions customers often ask is, "How can only one side of my roof be damaged?" Roof damage is often inconsistent. Here are a few reasons:
Storm damage from high winds or hail, which is often concentrated on one side of a roof.
A fallen tree, which often causes roof damage in one area, not an entire roof.
Sun exposure, especially on the southern slopes of a roof. The sun's ultraviolet rays break down roofing material faster than on shaded slopes.
Standing water that fails to drain properly, often the result of a poor slope. Water is one of the most corrosive elements there is, undercutting all of the materials that hold a roof together.
Poor roof ventilation, especially in hot, sunny climates like Las Vegas. Roofs or attics that are poorly ventilated deteriorate at a much faster rate, and usually in the spots that get the most sun.
Some roofing contractors advise homeowners to replace a damaged roof, saying that as long as their ladders and equipment are on the job anyway, it makes financial sense to do so. They say that it will be less expensive in the long run to replace the entire roof than to repair only part of it. However, every roof is different, every form of roof damage is different and certainly, everybody's household budget is different. There are no absolutes with roofs – unless a roof has sustained catastrophic damage and poses a safety hazard (in which case, a roof replacement is required). A true professional looks at the entire picture, considering two hugely influential factors:
The extent of the roof damage. Minor roof damage often requires a few new shingles or a simple repair. Even a roof damaged by a fallen tree may require the same treatment, as long as there is no structural damage to other parts of the roof and it is in generally good condition. The only downside to this is that the new shingles may not match the existing, faded ones.
The age of the roof. Most roofs have a lifespan of between 20 and 25 years, but plenty of conditions can age it prematurely. If you haven't been vigilant about roof maintenance, the damage may be more severe and require more than a mere repair.
Schedule a Roof Inspection Today
A thorough roof inspection will help prevent roof damage and the need for a roof replacement. Contact us at 702-262-7847 to schedule a comprehensive inspection today.