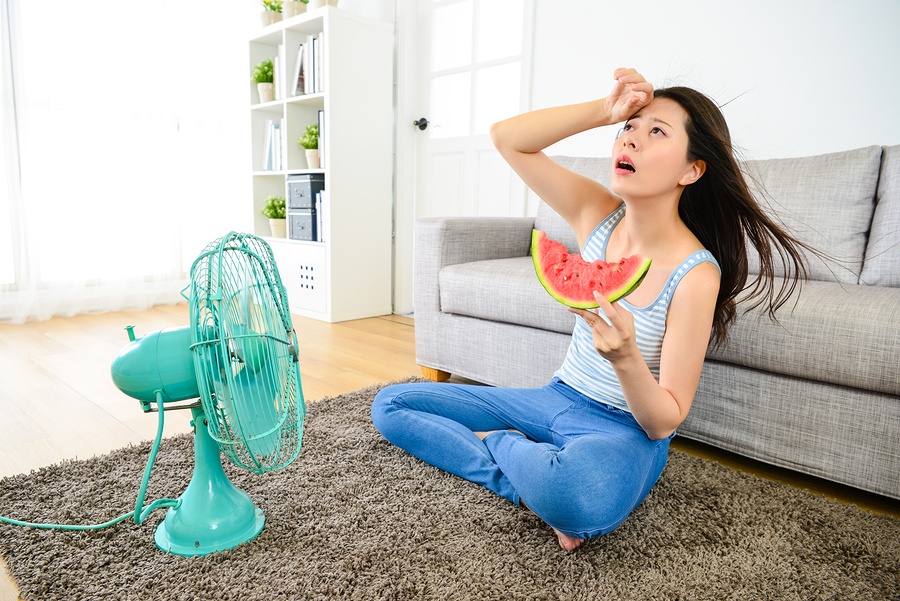 Las Vegas homeowners are no strangers to the heat of the summer, but we all rely on air conditioning to stay comfortable during the hottest months. On occasion, A/C systems go out and staying cool suddenly becomes your top priority! If your cooling system is out of order, here are a few ways to keep calm and stay comfortable:
Close the Windows. It might seem counter-intuitive but keeping your windows closed and drawing the blinds will prevent the sun from turning your home into an oven. If your home insulation is up to par, it will stay cool for even longer and make your A/C more efficient once it's up and running again.
Get Air Blowing. Circulating the air with fans will create a breeze and make your home more comfortable. Make sure you're blowing air from the center of the home into other rooms and not placing fans near external doors and walls where you'll be blowing heat around. For an additional cooling, put a pan of ice in front of standing fans.
Get Cool from the Inside Out. Eating cold foods will not only cool you off, but it will also make sure you're not adding heat to the home from stoves and ovens. Popsicles, fresh fruits, and cold salads are the best way to go, and if you must cook, opt for outdoor grilling.
Turn Off the Lights. The older your fixtures and bulbs, the more heat they give off. If you have efficient LED lights, you won't be increasing the heat considerably, however, incandescent lights can get hot, so try to keep as many lights off as possible.
Avoid Humidity. Desert dwellers don't have to worry about humidity often. However, inside the home, it can be easy to accidentally create a sauna when the air conditioning goes out. Avoid showering, starting your dishwasher and doing laundry during the hottest hours of the day; save those chores for after sunset.
Keep Cool with Proper Home Insulation
Adding insulation to your home will help your cooling system work more efficiently, while keeping your home cooler in the summer and warmer in the winter. Additionally, if the A/C does go out, your home will stay cooler longer because all the cool indoor air will stay inside where it belongs. To learn more about how proper home insulation can help you beat the heat, contact First Quality Roofing at 702-262-7847today.