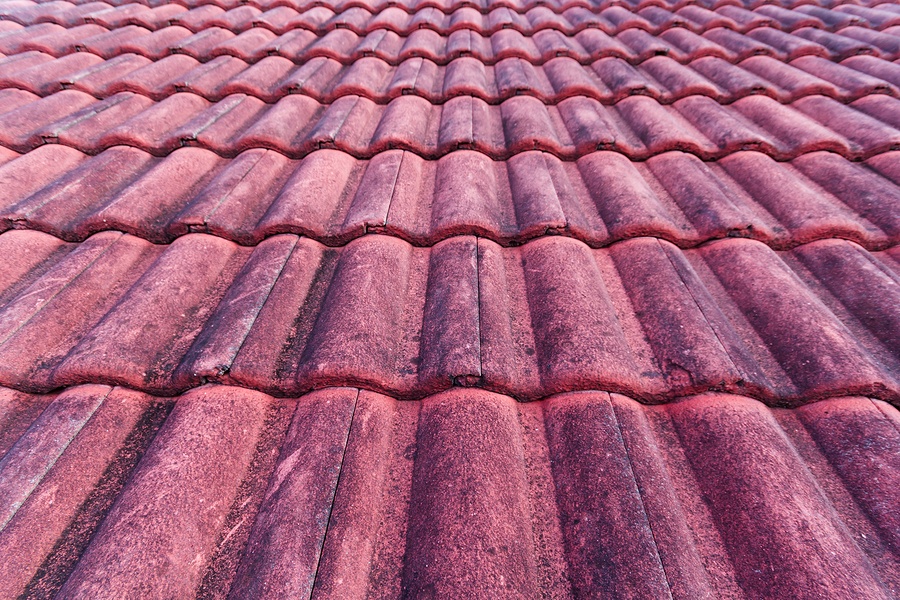 While algae, lichens or moss is rare in Las Vegas, they can cause roof stains, which are nothing to ignore. These unsightly organisms literally eat away at a roof, threatening its structural integrity. And the longer this goes untreated, the worse the damage becomes. That's why it's best to immediately call a reputable roofing company if you notice roof stains.
What the Professionals Will Look For
A licensed roofing expert will inspect the stains to determine the cause, so they can treat them accordingly. Sometimes, these telltale signs are obvious even from a distance:
Algae Looks Like Gray, Green or Black Streaks
Algae, like lichens and moss, is triggered by dampness. This is why many homes exhibit roof stains on only the shady regions – usually the north and western exposures. Algae thrives on dust and pollen and tends to grow on, under and behind the granules that cover the shingles. As it does so, it causes your roof to absorb heat rather than reflect it.
So, if your attic feels like an oven, or your cooling bills are increasing, this could explain why. Algae isn't as harmful as mold, but it reduces the lifespan of the shingles and so should be removed.
Lichens Look Like Small, Crusty Mounds That Resemble Pock Marks from a Distance
Lichens are fungi that grow in tandem with algae. They're more aggressive, however, sprouting tentacles that penetrate and denigrate the shingles as they try to absorb the shingles' oil bases.
Moss Looks Like Tufts of Puffy Grass
Moss may look harmless and, to some homeowners, even aesthetically pleasing in this age of "green roofs". But the shallow root system of moss almost guarantees that it will stay damp, and this is where the real trouble begins. Moss promotes wood rot and shingle erosion, making it a serious threat to your roof.
Roof Stains Take Other Forms

Algae, lichens and moss are the most common reasons your roof may be discolored, but they're not the only ones. Roofs also can be plagued by the following:
Soot stains, which tend to be brown or red, resemble rust and propagate near the chimney.
Plant and tree stains are caused by debris falling onto a roof and then decaying there. Berries are another source of roof stains.
Water stains, which often accumulate where you might expect: along shallow valleys on a roof.
White stains on slate roofs, triggered by salt stains from rain.
After identifying the cause of the roof stains, a professional will be able to recommend the proper treatment, which may include detergent, chlorine bleach and/or trisodium phosphate (TSP) and water. But no matter how simple the solution may seem, do not try to handle this yourself. Climbing on top of a roof is extremely dangerous and should be left to the experts, who have years of experience and know what they're doing. Additionally, DIY roof cleanings run the risk of voiding your roof warranty or homeowner's insurance policy.
Contact First Quality Roofing
When it comes to your safety and that of your family, never turn a blind eye to roof stains. Contact First Quality Roofing at 702-262-7847 today!