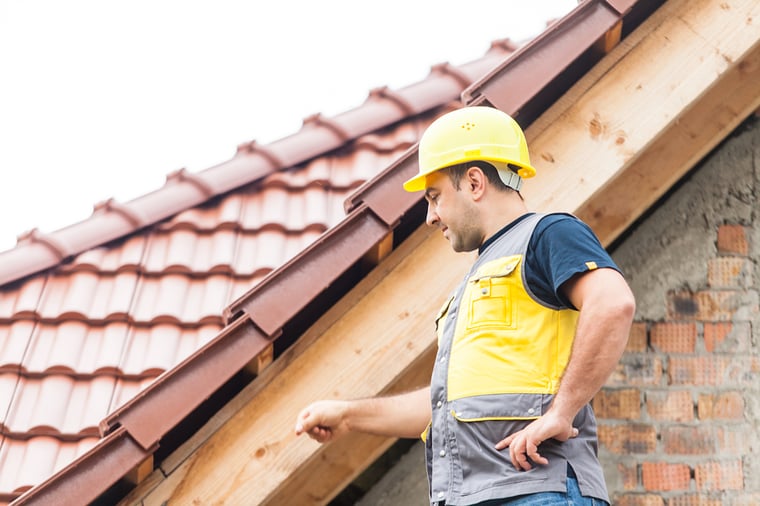 Let's be honest — most business owners don't have enough time in the day to manage every aspect of their facility. Between supporting employees, serving clients and growing the business, there is always a long list of objectives that often take precedence. Unfortunately, neglecting important elements of your facility, such as the roof, can cost you more time, money and effort in the long run. To help you reach your business goals without hassle, the experts at First Quality Roofing & Insulation are here to handle your commercial roof maintenance.
The roof of your commercial building requires consistent maintenance to remain safe and secure. Sadly, many facility owners do not know that their roof has an issue until it has become a huge problem, which is why regular maintenance is key. Frequent roof inspections allow our technicians to identify and fix any damage to your roof before it becomes a major issue.
Our Preferred Maintenance Program automates your inspections, so you don't have to keep track of scheduling them. Our technicians will come to your location every 6 months to analyze your roof and check for damage, as well as perform any necessary minor repairs. This allows business owners to focus on the needs of their business with the peace of mind that their roof is in good hands.
5 Core Reasons to Join First Quality's Preferred Maintenance Program
Maintenance Reinforces and Restores Your Roof
When we inspect your roof, we follow a comprehensive 17-point checkup that addresses all elements of the structure. We're here to help you protect your investment, which means we make sure no area of the roof is left susceptible to additional damage or deterioration.
Professional Inspections Care for Other Issues
With our Preferred Maintenance Program, we do more than just inspect and monitor your roof. We also take care of other necessary tasks like large debris removal, skylight cleaning and annual gutter cleaning, so you'll know your roof is always in the best shape possible.
Expert Technicians Understand Your Unique Needs
The professionals on our team are

the best in the business

because they don't follow a one-size-fits-all approach. Instead, we consider all aspects of your roof, including what environmental risks are present and how our weather patterns will impact the materials your roof is made of.
Our Program Lets You Save Money on Future Repairs
We know you need to stay within your facilities management budget, which is why we offer incentives for our customers. With our roof maintenance program, you'll receive a 10% discount on repairs and reduced diagnostic fees, so you never have to worry about being overcharged.
You Get Year-round Peace of Mind
Roofing damage can happen at any time. In many cases, it's a small issue like mold, animal activity or storm damage that turns into a severe problem when left unaddressed. Let us take care of your roof year in and year out, so you never have to worry about the safety and security of your business or employees.
Get Commercial Roof Maintenance from First Quality Roofing & Insulation
Join our Preferred Maintenance Program and let our technicians handle your commercial roof maintenance. Contact us at 702-262-7847 today.