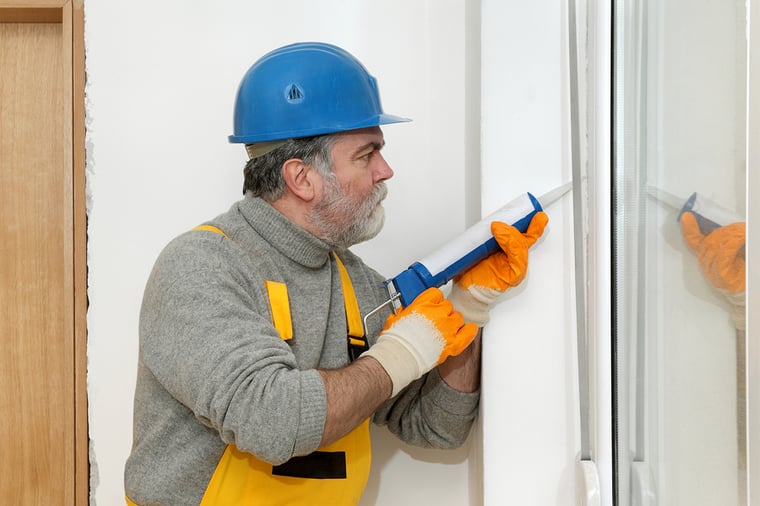 Insulation in your walls and attic will help regulate your indoor air temperature, however, insufficient air sealing may be causing air leaks. Here are four common problem areas in every home where air may be escaping:
4 Places Where You Need Air Sealing
Doors/Windows

Air can escape from the cracks and crevices around your windows and doors. Even if they've been air-sealed in the past, these areas often need new weather stripping or require fresh caulking as the years go by.

Around Wiring

To provide power to every room, there are wires running throughout your home. Wherever these wires have been placed in your house — such as through the floor, walls, ceiling, or soffits above cabinets — air can escape. Be sure to seal these areas to prevent heat transfer.

Behind Outlets & Switch Plates

Another culprit of air leakage that often goes unnoticed is the space behind your electrical outlets and switch plates. Although you can't caulk or weatherstrip these areas, you can install foam gaskets in the wall behind them to prevent airflow.

Chimneys, Furnaces & Water Heater Vents

Of course, any area of your home that features a vent allows for air to travel in and out of your home. However, you can't simply use any material to seal the area due to potential fire concerns. When sealing the vents around chimneys, furnaces and water heaters, choose a fire-resistant material. Sheet metal and sheetrock are effective, as is a furnace cement caulk. Never try to seal the area with a material that may not be fire-resistant.
Contact the Pros for Thorough Air Sealing
Prevent heat transfer around your home by air sealing these problem areas with help from First Quality Roofing & Insulation. Our knowledgeable technicians can help you identify the areas throughout your home that are susceptible to air leakage and help you get them sealed. We can also ensure that your attic insulation is up to par so that you're not losing heat through your roof. Give First Quality Roofing & Insulation a call at 702-262-7847 to schedule an appointment! For more helpful home maintenance tips, be sure to visit our blog.