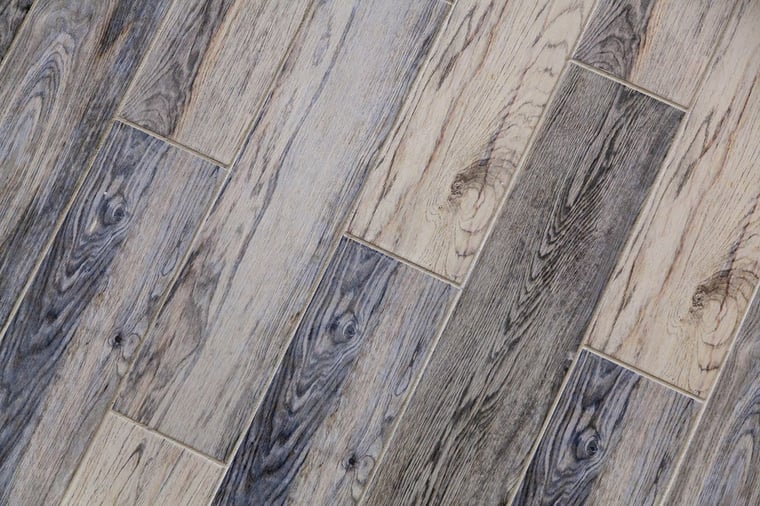 The kitchen serves as the primary gathering spot for many families, both during their daily activities and on special occasions. It's natural for homeowners to want to design a kitchen that's aesthetically pleasing. However, many people select kitchen finishes that are difficult to maintain because they look nice. Check out a few easy-to-care-for finishes that also elevate the look of your space:
1. Vinyl Flooring
It can be tricky finding stylish, low-maintenance flooring that complements your kitchen's design. While ceramic and porcelain tiles look lovely and have a high level of durability, the grout requires regular maintenance and scrubbing to keep it looking its best. Grout may also be prone to staining from drips and spills if it isn't regularly re-sealed.
Instead, consider vinyl flooring for your kitchen. Not only is vinyl durable, but it's easy to clean. No scrubbing necessary – just grab a mop, water and your favorite floor cleaner.
Vinyl flooring is available in an assortment of styles and colors; you can even find a style that mimics the look of other flooring materials, such as wood, cement or tile.
2. Flat-panel Cabinets
When choosing cabinets for your kitchen, look for doors that are easy to clean. While cabinets with recessed panels or molding look beautiful, all the nooks and crevices make cleaning a more tedious task. With flat-panel cabinets, there's nowhere for grime to hide. The fewer details your cabinets have, the easier they'll be to keep clean.
3. Medium Colors and Shades
A kitchen full of all white or dark finishes looks beautiful, but light and dark colors are much more likely to show every splat and drip than medium colors. Dark colors are also more likely to show dust.
You don't have to completely eliminate dark and light finishes to ensure your kitchen is easy to maintain and clean. Instead, be strategic with where you choose to use them. For example, instead of using a light backsplash behind your stove (an area where you're likely to have numerous splatters), you might opt for a backsplash that utilizes medium colors. Consider installing a complementary backsplash in light or dark hues in areas where you're less likely to make a mess.
4. Brushed Nickel Fixtures and Hardware
Brushed nickel is a top choice for lighting fixtures and the various handles and knobs in your kitchen. The tone looks great with multiple kitchen styles, and the finish has a long lifespan. You won't have to worry about constantly painting it or swapping out your fixtures for new ones. Another benefit of brushed nickel is that it's easy to keep clean. You can easily wipe away fingerprints, water spots, and food splatters with a damp or dry cloth.
These low-maintenance finishes will give you a beautiful kitchen aesthetic without requiring lots of time to clean and care for. For more home maintenance tips, check out these articles: