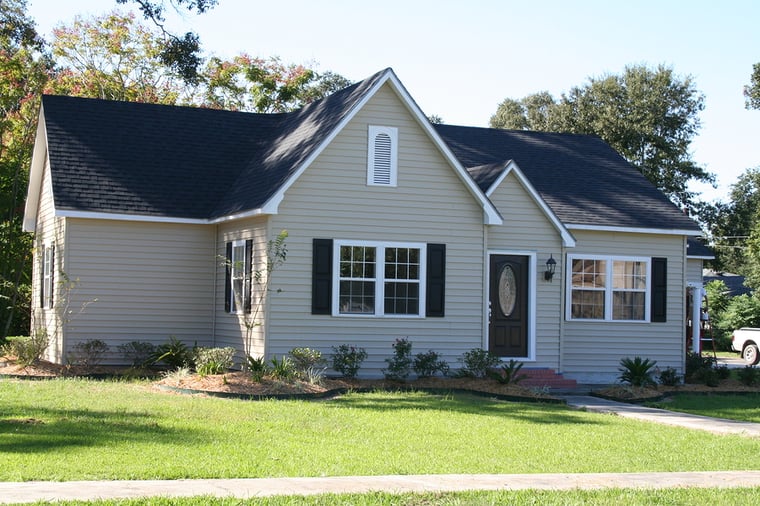 House siding serves as the outer layer of your home. Not only does siding influence your home's exterior appearance, but it also helps with protecting your home from the elements and insulates your interior spaces from extreme temperatures and harsh weather conditions.
There are numerous types of siding that you can choose from. The best alternative ultimately depends on your budget and your specific preferences regarding the aesthetics of your home.
Selecting Your House Siding
If it's time to replace your home's siding or you want to add siding to your home, you'll need to decide what kind of siding best suits your needs. Though some types of siding are similar, there are some key differences that you need to know about. You'll also want to check that your siding coordinates well with other exterior components of your home, such as your roof.
Vinyl Siding
Vinyl siding is one of the top choices for home siding for multiple reasons. Not only is it affordable, but it comes in an assortment of styles and colors. Stick with horizontal vinyl siding if you prefer a conventional look, or opt for scalloped vinyl siding if you want a textured look for your property.
One benefit of vinyl siding is that it's extremely durable and long-lasting, with a typical lifespan of 20 to 40 years. It's also low maintenance; just pressure wash it annually to keep it clean and promptly repair any damage that occurs due to storms or severe weather.
Plastic Siding
Plastic siding is similar in appearance and function to vinyl siding, but there are a few differences in this house siding option. Plastic siding tends to be thicker than vinyl siding. This thickness makes it more effective at insulating your home, making plastic siding a top choice if you live in a cold climate. The upkeep procedures and lifespan resemble those for vinyl siding.
Wood Siding
Wood siding is popular with homeowners who prefer a rustic look for their homes. If you want to give your home a mini makeover, you can stain or paint your wood siding to instantly change the appearance of your home's exterior. The cost of wood siding tends to be higher than other house siding options; however, some homeowners feel the additional cost is worth it because they can customize their wood siding to complement their property.
To learn more about the various elements of your home, the purposes they serve and how to maintain them, check out these blog posts: