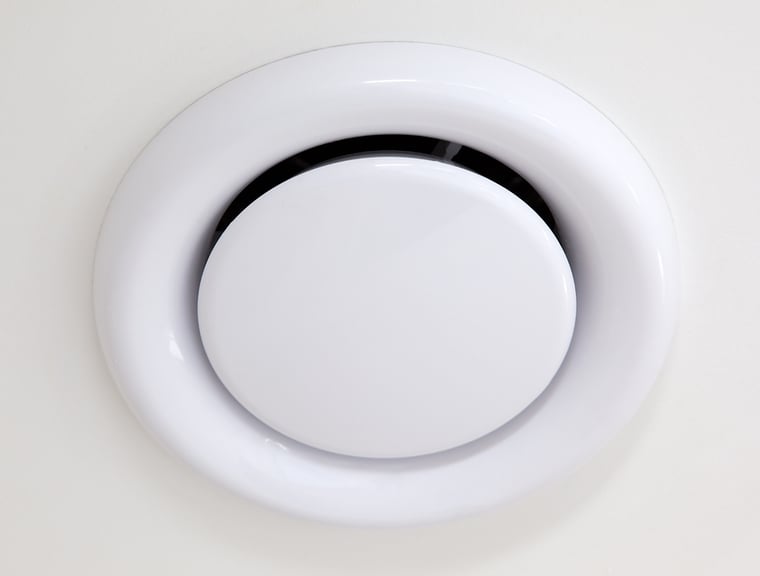 Controlling the level of comfort in your home involves more than simply setting the thermostat at the ideal temperature. The moisture content within your house can affect your comfort, increase your energy bills and cause mold to grow throughout your interior. Thankfully, you can control the moisture in your home once you understand how it moves from room to room.
There are three ways that water vapor may move through your home — via heat transfer, air currents and diffusion through materials. Heat transfer and diffusion do contribute to the moisture level, however, the majority of water vapor movement is caused by air currents. This process will occur quickly as the moisture moves from areas of high pressure to areas of low pressure through any available pathway. Most often, the cavities throughout your home and the cracks or holes that lead to them allow moisture to move freely.
How can you reduce and control the humidity around your home? Here are a few tips from our insulation experts:
Utilize the vent fans in your kitchen and bathroom to draw out moisture.

Purchase houseplants that will pull moisture and create fresh air.

Place a plastic vapor barrier over dirt floors in crawl spaces.

Clean your HVAC drain lines and drip pans.

Air-seal your home.
Many resources can work together to reduce the moisture content in your home. We recommend that every Las Vegas homeowner has their house inspected for air leaks and their insulation assessed. You'd be surprised how even the slightest gaps in your weather stripping or caulking can significantly reduce your home's comfort level. By sealing your home and ensuring that your insulation is rated for the desert climate, you can keep excess moisture out and keep your energy bills low.
Contact First Quality Roofing and Insulation today at 702-262-7847 to schedule a consultation. We'll help you identify which areas of your home are allowing airflow and heat transfer before you waste any more money on high heating and cooling bills.