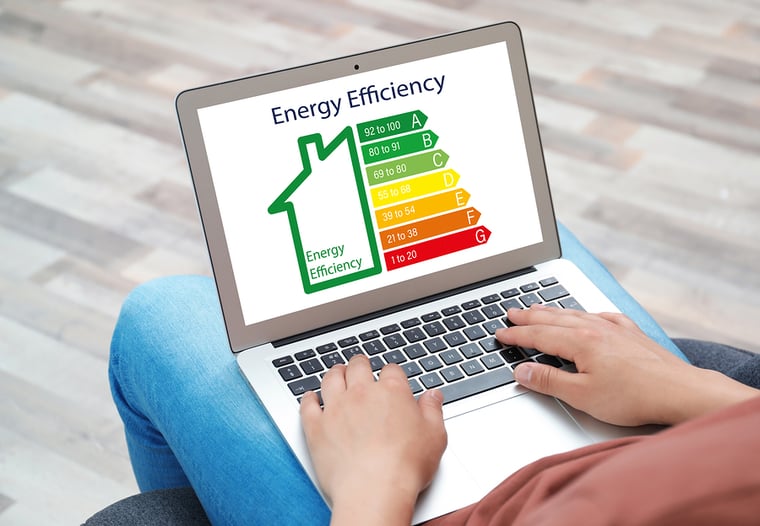 Energy Audit involves a critical study of equipment, operations and processes with the aim of identifying energy-saving opportunities that can help to lower energy bills, without impacting production volumes, safety or quality. Through energy audits, individual homeowners or organizations can compare their energy consumption to that of other entities.
A home energy audit can help you understand your energy consumption trends and determine where your home loses energy and which problem areas you can fix to make your home more energy-efficient and comfortable.
Reasons for a Home Energy Audit
Before you make any energy-saving home improvements or add a renewable energy system, like solar power, to your home, the first step should be to carry out a home energy audit. During this, the following systems must be comprehensively inspected:
Electrical Systems

HVAC Systems

Thermal Systems
Energy saving measures may include operational changes without any need for additional investment or retrofits. Many homeowners achieve energy savings ranging from 10% to 30% by simply implementing recommendations from an energy audit.
Do I Need a Home Energy Audit?
Most homes consume more energy than they need to. An energy audit does much more than help with energy saving; it improves your personal comfort, as well as your home's value. Other benefits of performing a home energy audit include:
Understand your energy usage: By understanding how your home uses or wastes energy, you can make productive changes to your lifestyle or home fixtures.
Identify potential energy-saving opportunities: Once you've identified where your home needs energy improvements, you can take a step to resolve the issue. It could be about cleaning air ducts, replacing worn window weather-stripping or insulating your roof.
Improve health and safety: During a home energy audit, homeowners often identify air leakage around doors or windows, poor insulation or undesired moisture sources. This allows them to take steps to restore

ideal moisture levels

and yield positive health results, which is especially important for individuals with asthma or allergies.

Improve home comfort: Improving your home's energy efficiency gives you better control of your environment. Your HVAC system will work efficiently to cool or warm your home and improve your personal comfort.
Increase your home's resale value: When setting up a home for sale, most potential home buyers are often willing to pay more on energy-efficient homes.
Types of Home Energy Audits
There are two basic forms of home energy audits: professional and DIY. A professional audit is more comprehensive and accurate than a do-it-yourself approach. However, working off a home energy audit checklist can help you achieve impressive results even with a DIY approach.
Professional Home Energy Audits
A professional home energy audit thoroughly examines your home's energy use. Professional energy auditors are extensively knowledgeable and use the latest technologies to make the evaluation accurate and detailed. A standard audit will highlight your lifestyle, number of rooms, number of occupants, etc. In addition to a room-by-room examination, an auditor may use tools like blower doors, perfluorocarbon tracer gas and infrared cameras to identify leaks and moisture sources in your home.
Do-It-Yourself Home Energy Audits
Although a professional energy audit provides a more comprehensive picture of your home's energy use, a keenly executed self-assessment can help you identify problem areas and prioritize energy-efficient upgrades. Even minor changes can have a significant impact on your energy consumption.
Conserve Energy with Proper Insulation
First Quality Roofing & Insulation provides expert attic insulation to significantly lower your energy bills and save you money all year. Your home will be easier to heat in winter and cooler and more comfortable in summer. Contact us today at 702-262-7847 to schedule an insulation inspection.