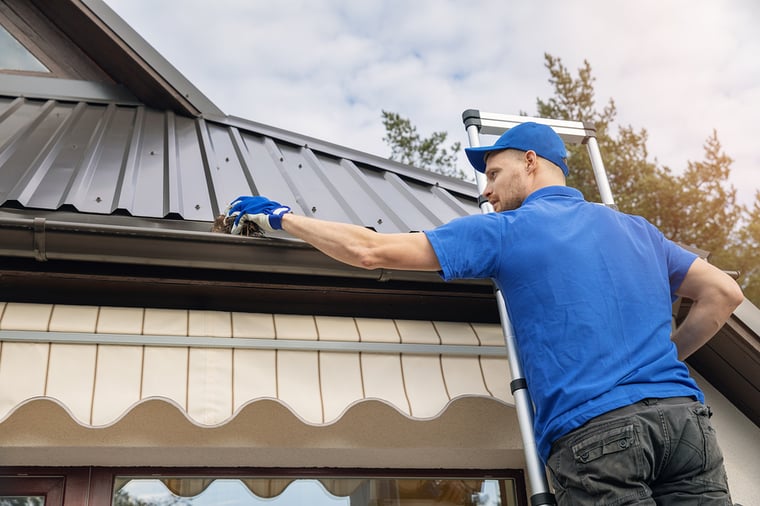 As with any investment in your business, it's important that you consistently care for your roof. Unfortunately, regularly maintaining the roof of your business, office or warehouse is easy to forget. With so many to-dos on your schedule, it can be months or even years before you realize that your roof is in dire condition. Left untended to, your commercial roof can become a colossal nightmare. Here are a few frightening problems you can avoid with regular roof maintenance.
Increased Safety Risks
Do you know what's happening on top of your building? If you're unaware of your commercial roof's condition, then you're likely unaware of any safety issue becoming riskier by the day. All it takes for someone like your HVAC servicer to have an unavoidable accident is one deteriorated section of the roof that will break under a footstep of pressure.
Open Invitation for Uninvited Guests
Your employees and clients are the only lifeforms that should be frequenting your business. Unfortunately, a roof that's not properly maintained encourages other visitors to make themselves at home. Along with insects, birds and other critters, fungi and other bacteria can spread along the roof causing damage and creating additional health hazards.
Damage Via Domino Effect
One of the biggest mistakes we've seen a commercial property owner make is assuming that small damages or issues will remain minimal and harmless. Unfortunately, even minor damages can easily become major problems when left uncared for. Pushing off roof maintenance because you believe it's unnecessary or because you want to save the expense for the following fiscal year is one of the least responsible decisions you can make when it comes to preserving your roof.
Money, Time & Energy All Washed Down the Gutters
You may be able to neglect your roof, but you can't avoid its problems forever. The longer you allow a problem to persist — even if you're unaware of the issue — the more expensive and time consuming it will be to fix. With so much on your plate already, the last thing you need is the frustration that comes with a major roofing issue.
Avoid Roof Problems with Regular Roof Maintenance
At First Quality Roofing & Insulation, we understand that you've got a job to do, a business to run and a goal to achieve. You shouldn't have to spend your valuable time and effort ensuring that your commercial roof is secure. Allow our team of professionals to care for your roof while you care for your business. Our Roof Maintenance Program can add years of life to your commercial roof and proactively prevent minor problems from becoming major hassles. This affordable program includes a 17-point check-up, discounts on repairs, annual gutter cleaning and much more. Most importantly, it gives you the peace of mind you need.
To schedule your roof maintenance today, contact us at 702-262-7847!