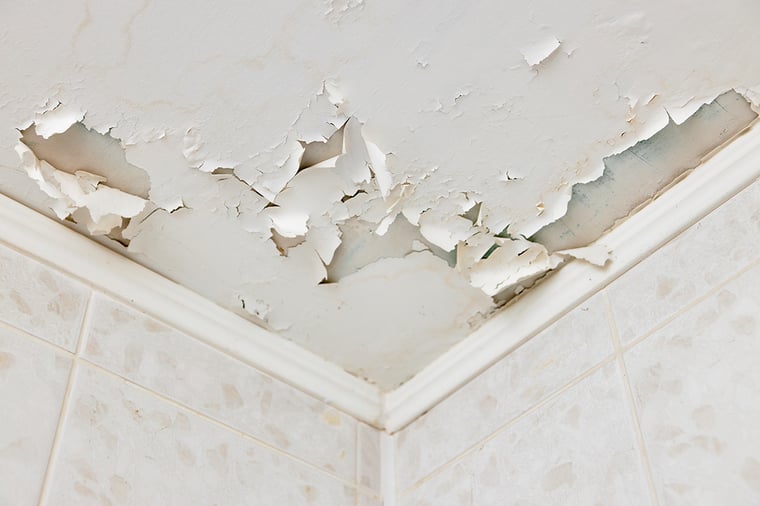 No matter how well your commercial roofing is installed, roof leaks may still occur due to factors like wear and tear. Roof leaks not only lead to damage of the attic and ceiling, but also can cause huge disruption of business. To prevent water leaks in your commercial roofing, here are a few things you should always do.
5 Ways To prevent Your Commercial Roof from Leaking
1. Conduct Regular Inspection
Most roof problems can be prevented when noticed early. Because roof inspections help in identifying vulnerabilities and catching minor roof issues before they escalate, it is recommended that you have your roof inspected twice a year, or after harsh weather. While you may be tempted to inspect your roof on your own, you should never climb up the roof for your safety's sake. A roofing professional not only has a trained eye to notice hidden roofing problems, but also the safety measures to prevent accidents.
2. Check the Flashing
Flashing is installed around chimneys, skylights, vents and roof joints to prevent water from seeping into the structure. When flashing is either loose, has nail holes or is bent, it poses the risk of allowing water to penetrate. During your roof inspection, the roofer will check the flashing and repair it if it isn't tight enough to prevent leakages and consequent water damage.
3. Replace Missing and Broken Shingles
Roofing shingles deteriorate over time due to age and exposure to the elements. This makes them susceptible to breakages or being blown off during strong winds, leaving the roof exposed. If you notice missing or broken shingles, have them replaced immediately.
4. Keep the Gutters and the Roof Free of Debris
Gutters work to drain water from the roof. However, debris like leaves, gravel and even twigs can clog them, causing water to back up under the roof resulting in leaks. Always ensure that your gutters are free of debris to allow free flow of water, or install gutter guards to help ensure only rainwater get into the gutters.
Debris on a flat roof often leads to pooling of water and/or moisture retention; a recipe for leaks, roof-rot, algae and mold. You can prevent this by removing the dirt from your roof and trimming any nearby trees and bushes.
5. Work with Expert Roofers
Poor roof installation and repairs greatly reduce the quality of your roof and may be responsible for the ugly watermarks on your ceiling and walls. Whether you are installing, inspecting or repairing your roof, have it done by a licensed and insured roofer with the right expertise and experience. This way, you are assured of stellar workmanship that will keep your roof healthy for longer.
Contact the Top-rated Roofing & Insulation Company in Nevada
Proper roof maintenance ensures that your roof stays in top shape. Contact First Quality Roofing & Insulation today at 702-262-7847 for high-quality roofing services in Nevada!