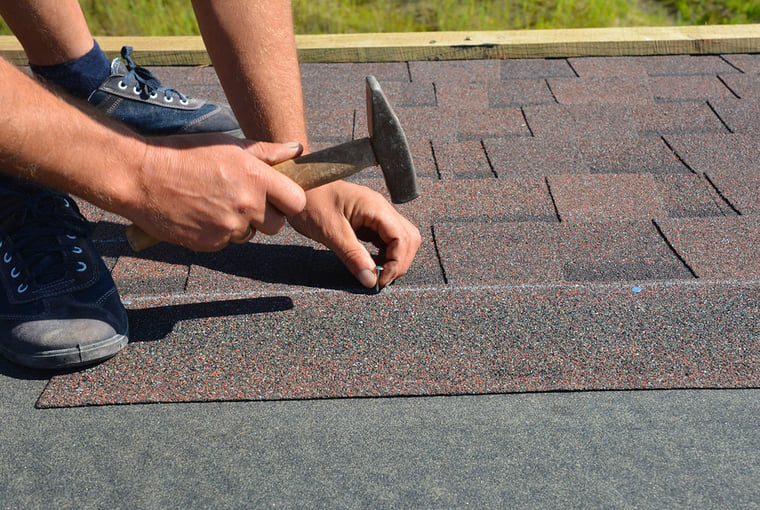 Generally, roofs last for approximately 20 years, so you'll likely be stuck with the color for quite some time. The roof accounts for about 30 percent of the home's visible exterior, and it can determine how people perceive your home from the street.
Roof shingle colors should complement the neighborhood and home style. If you want to amplify your home's curb appeal, picking the right shingle color can be crucial. Follow these practical considerations when choosing roof shingle colors that'll highlight the elegance of your home.
The Architectural Style
Classic color palates are the best for classic homes. If the building has historical significance, it's suggested to keep its traditional style of architecture. For example, natural slate tiles match the fine details of Colonial and Victorian homes. Layered metal tiles and orange-red colors go well with stucco.

Also, a traditional colonial building would look great with one solid color. On the other hand, a Spanish style home would go well with reddish roof shingles that mimic ancient clay roofing tiles.

Check out several neighborhoods for ideas of roofing colors that might work for you. Which houses have a similar exterior, color, and shape as yours? These considerations will help you find the most appealing shingle color for your home.

Energy Efficiency
Certain colors reflect heat better than others, cutting back on the energy bill. Generally, darker colors absorb the heat while lighter colors reflect it away. Installing high energy efficient roofs can help increase the durability of your roofing materials as well. Such roofs are the best pick for people living in a warm climate, such as Las Vegas.

Respect Neighborhood Standards
Is there a local homeowners association? Are there rules that regulate the roofing color of houses? In such a case, choose a color that blends with what your neighbors are using. This is particularly important for homes near the road, those close together, or have trees around them. Many neighborhoods prefer darker, conservative colors.

You can still stand out if no rules are restricting your choice. Feel free to explore alternative roof shingle colors that'll make your home phenomenal.

Coordinate with Shutters and Siding
Usually, interior designers avoid picking pretty colors for walls, cabinets, flooring, and countertops without considering the big picture. Colors must work together to make the home visually appealing. The same principle applies to the home's exterior.

Choosing contrasting colors is vital. For instance, a dark roof would look boring with dark sidings. Brown shingles work best with a distinct contrast such as beige sidings. Gray, white, and black roofs blend well with blue sidings.
Get Started
Once your shingles are installed, it's expensive to change them, so take your time to decide which colors will best complement your home. It's advisable to seek the advice of a reputable roofing contractor. First Quality Roofing & Insulation comprises a team of highly trained roofing professionals. Call us today at 702-262-7847 if you want to replace or repair your existing roof.