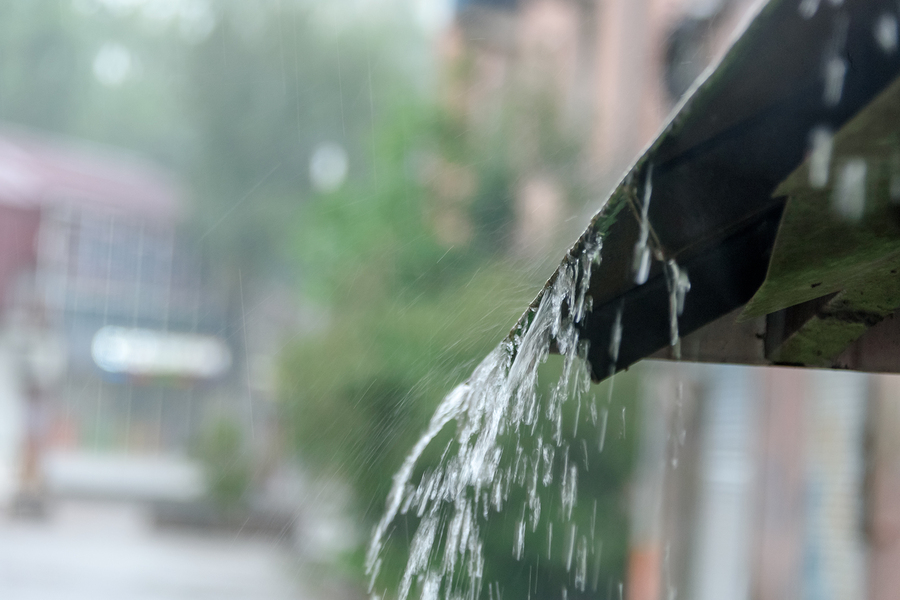 Roof inspection
Your roof is likely to take a beating over the monsoon season, so make sure it's in top shape before the season hits; if part of your roof fails, it's going to cost you much, much more to fix the damage than it would to avert that damage in the first place.
You don't need to climb up on your roof or have much expertise to give your roof a quick once-over. Here's what you're looking for:
Obvious problems: Missing or damaged tile or shingles, water pooling, stuff growing on your roof, cracked caulk, etc., if it looks wrong it probably is wrong

Fixture problems: Rust, rot, and other damage to any of the fixtures on your roof can lead to serious problems come monsoon season. This means your chimney, vents, skylights, anything like that.

Internal symptoms: Check the ceiling below your roof for obvious signs of leaks, mold grown, cracks, etc. If water, sunlight, or mold is coming through, you need repairs.
Secure yard furniture and foliage
It's easy to focus too much on your home when it's time to prep for monsoon season, and forget the danger of unsecured items and foliage. A lawn chair can be turned into a projectile by storm winds, taking out windows, damaging your siding, etc. This means tying down what need to be tied down, locking up what you can in garages or sheds, etc.
Similarly, tree branches and other overgrown foliage poses a real risk to your home when the weather acts up; make sure you've culled anything heavy that seems likely to come loose when the weather gets rough.
Gutter cleaning
Clean gutters are easy to overlook, but you'll regret leaving a blockage in place when water starts gathering or overflowing from your roof in an uncontrolled manner; at best, you're likely to end up with ugly erosion at the points of your roof where water naturally overflows.
At worst, partial or total blockages could lead extra strain on your gutters, pulling them loose, or could result in water pooling on your home and potentially causing water damage or a roof collapse.
Repair early
It may be tempting to put off home maintenance and repairs until after the monsoon season, to get it all at once, but this creates the possibility that minor damage becomes serious damage. Loose siding, missing roof tiles, poorly weatherproofed doors or windows, all of these can become serious water damage, mold infestations, etc. over the rainy season.
Check drainage
If your drainage has changed, or the topography of your lawn, then it's important to make sure everything is flowing the way it should be from your home. Poorly managed drainage can lead to water pooling around your home—or in it, in worse scenarios. Standing water is also a health risk for a wide variety of reasons, and improperly flowing water could cause damage to your yard—and everything on it or under it, from driveways to plumbing.
Schedule a professional inspection with First Quality Roofing & Insulation at 702-262-7847 today!